Auto City vs Online Used Car Buying: A Head-to-Head Comparison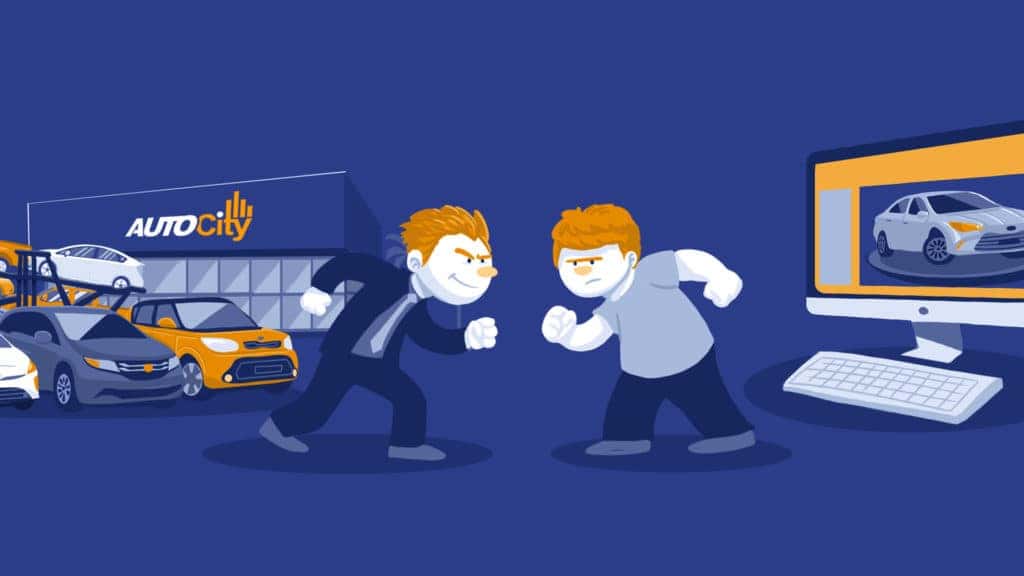 Younger people have a hard time understanding how people got anything done before the Internet and smart phones. In the digital age of the 21st century, more and more of life happens online. From communicating with friends and family to banking to all the things you can buy and have rapidly shipped to your home, it's incredibly convenient. In the rush to take advantage of all the opportunities for selling anything and everything online, we'd like to pause and recognize there are still some things best left to in-person, real-world transactions. We think buying a vehicle is one of those things. In this article we'll explain why we think you should avoid online used car buying.
Online Used Car Buying: Don't Believe the Hype!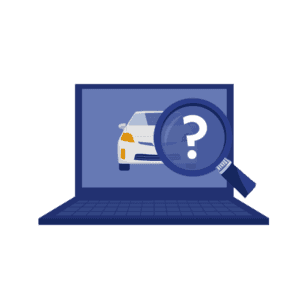 Notice how we're being very specific with our language here. We're talking about "buying" a used car, not "shopping" for a used car. When you're shopping, part of the process is doing your own research, and that is where the power of the internet is your friend. It's very easy to go online and see what's out there and do price comparisons. We encourage everyone to do the research part of the process online because it will save you tons of time. Running around to every dealership in your area would be a gigantic waste of your time and energy. Leverage the power of the world wide web to narrow your search down to a short-list of options.
But once you have your short-list of vehicles that interest you, what then? This is when we think you should see each car in person so you can verify for yourself its condition and take it for a test drive. The vehicle you drive is often the second-biggest purchase you make in life. For many, it is second only to buying a home! Do you really want to make such a big, important decision without actually seeing and driving the product before buying it? We think the answer to this question should be obvious.
Some online car sellers offer to deliver the vehicle you purchase right to your home, and take away your current car if you're trading it in. Others allow you to pick up your purchased car from a giant vending machine. It all sounds very exciting and convenient, but what happens when the car you just purchased turns out not to be everything you expected or were led to believe it would be? This is why we caution against buying a car without seeing it in-person and test-driving it first. After all, the single most important factor in buying a used car is how well it has been reconditioned! And you won't have a clue about that beyond what the online car seller is telling you if you don't check the vehicle out yourself.
If you're tempted by online used car buying, please take some time to read the customer reviews of any site you're considering. Does it work for some people? Sure it does. But you'll also quickly discover how many people – too many people – have experience nightmares with online used car buying. Here's just a small sampling of things we've seen in customer reviews:
Delivery Delays:

It's unfortunate how many customers you will find who are promised a certain delivery date, only to be later informed it will be delayed, often by a week or more. Meanwhile, these same customers had plans to use the vehicle, or go on a trip, and the delays totally wreck their plans. This happens way more often than you might think. In some cases customers don't find out about delivery delays until the day of scheduled delivery, which is just a horrible way to do business.

Bad Cars:

Another thing that happens is that the car arrives and has all kinds of problems about which the customer was not informed. In some cases the car gets damaged during transport. In other cases the car has various issues like oil leaks, a nail in the tire, cigarette burns in the upholstery, broken AC, bad brakes, only one key when they said there were two – you name it, people have experienced it, even though they're all issues that should have been discovered in any kind of standard inspection of the vehicle before offering it for sale. The dealer might allow you to swap it for another vehicle, which means another opportunity for delivery delays and you missing work and throwing your schedule out of whack to deal with it all.

Poor Customer Service:

When you read about all the nightmare scenarios people have gone through with online used car buying, a common theme running throughout them is how the customer service people clearly don't care at all, or make it sound like they do but still don't get satisfactory results for the customer. Few things in life are worse than getting the runaround from customer service when you've got serious issues that need to be addressed.

Repair Hassles:

Some online used car buying services give you a certain amount of time, such as a week, during which you can decide to return the car. What happens to a lot of customers is a scenario where there are problems with the car. A customer service representative gives you a process to go through in order to have the problems taken care of, but this whole process ends up involving so much back-and-forth and delays that the grace period expires and the customer is stuck.
Please keep in mind that the above nightmares are just a small sample of true customer experiences with online used car buying. We know there's a better way to sell used cars here at Auto City.
The Auto City Advantage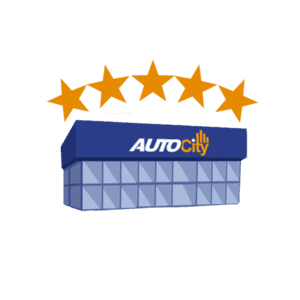 Some of you may be thinking that because Auto City is a used car dealership, we're just trying to entice you to come to our lot in El Cajon so our salespeople can pressure you into buying a car. But that is not how we do things at Auto City. Since our founding, we have been on a mission to do things differently when it comes to used car shopping. When you shop for your next ride at Auto City, we let you take the lead. No pressure. No gimmicks. Want to move fast on your purchase? We'll be right there with you. Want to take your time and consider all your options? No problem! We understand your satisfaction is the key to our success. So ditch online used car buying and discover the following benefits of the Auto City Advantage:
Perfect Pricing:

Some people like haggling over the price of a used car. But most people don't, and neither do we. In fact, we think it's a waste of everyone's time. At Auto City you'll discover that each of our vehicles has a firm, up-front price that's fair and competitive. How many used car dealerships do you know that can say the same?

Superior Selection:

We focus on newer used cars, which means you're getting more bang for your buck. Why? A newer model in great shape with low miles has already taken the biggest hit on depreciation, so you'll be starting out in a better position than buying a brand-new car. This gives you the opportunity to achieve positive equity in your vehicle faster than buying new.

Financing for All:

We've spent years developing a super-strong network of the best lenders for those who need to finance, whether your credit is awesome or seriously challenged. 

3-Day Money-Back Guarantee:

We even go the extra mile and give you a full three days to make sure you've made the right decision. If you have second thoughts (although we don't think you will), you can return the car for a full refund, no questions asked!

Rave Reviews: We don't filter reviews to only show you the ones of happy customers. We invite you to look at unsolicited reviews for Auto City on sites like Yelp and Google and DealerRater. We understand our reputation is on the line with each and every customer, which is why we treat everyone with VIP-level customer service!
Ready to experience a whole new way of used car shopping you will love? Learn more about why you should buy from us, how we rock at car loans, and check out the fantastic cars available in our current inventory. Have questions? Check out our common questions page or contact us and we'll give you answers!