Is Buying a Used Car from a Friend a Good Idea?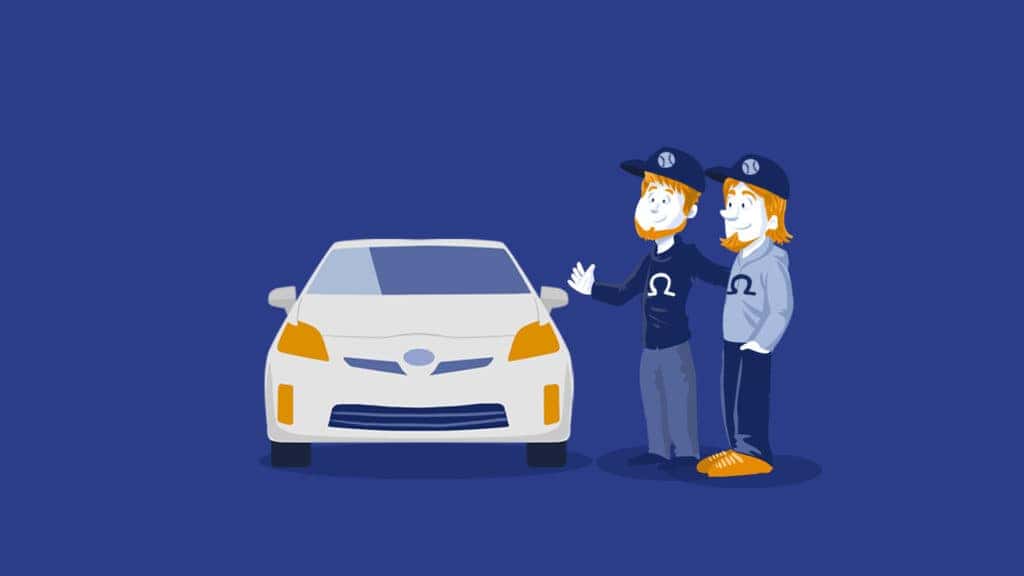 Friendships are golden, especially lifelong ones, and should be valued. When it's time to buy a used car, you have several avenues to pursue including buying from a dealer, a private seller, and even buying a used car from a friend. Conventional wisdom tells us to not ever do business with someone close to you, as that could really sour your relationship in the end. But in contrast to those wise words might be the fact your friend has a used car that they're willing to part with that matches almost perfectly the profile that you are looking for. And, they are offering it to you at a really, really good price.
Weighing in the balance is a friendship that you cherish, along with the opportunity to buy a used car that offers all the features you've been shopping for. Now what do you do? In all honesty, there are some potential negative outcomes from carrying out a transaction with a friend, such as:
The car turns out to be a "lemon" leading to costly repairs and frustration;
The negotiation process gets stressful and hurts your friendship moving forward;
You discover later that the title wasn't "clear" and there's a lien on it that first must be paid off;
After purchasing the used vehicle you realize that you didn't complete a Bill of Sale and now your friend is asking for more money while saying that you "shook hands" on it.
In an effort to ensure that none of these unexpected surprises pops up if you do decide to buy the vehicle, here are a few simple rules to follow when buying a car from a friend.
---
Is Your Friend's Used Car Really a Good Deal?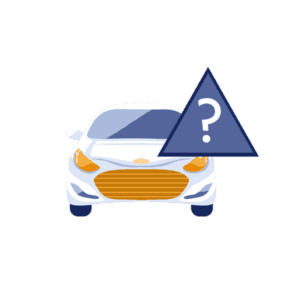 There are myriad online sources where you can quickly shop and compare used car prices, including Edminds, KBB and Autotrader. Once you've compiled your "laundry list" of vehicle makes, models and features, use those sites to search for similar used cars in your area. Used car characteristics to consider include condition of the vehicle, mileage, number of previous owners, who is selling the auto, and consumer reviews regarding its performance and mechanical integrity.
For example, let's say that you've cross-referenced your vehicle needs and wants with available autos, and decided upon a 2014 Nissan Altima 2.5 SL sedan. Most you've found online have around 55,000 miles on the odometer, as does your friend's. The colors available match your taste, including the Altima your friend has. You really desire one with a moon roof, which your friend's Nissan has, and discovered that the average private seller's price is about $12,000 to $13,000 depending upon the vehicle's condition.
Now your friend has made you an offer of $11,000 and so it appears, all things being equal, that their opportunity is a really good deal. Great, you think, I'll get them a check from my credit union, as I'm already pre-approved on financing for up to 12 grand. Wait a minute sparky, as you're just getting started and this is merely phase one of the used car buying adventure. Errors in judgment occur frequently when emotions get the best of us, and oftentimes when friends are involved. Instead, it's time to move on to the next critical step of the used car shopping experience.
---
When Buying a Used Car from a Friend Have the Vehicle Inspected Thoroughly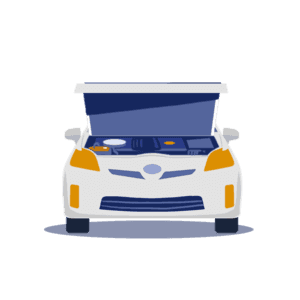 First, you need to go over the vehicle, inside and out, and check for anything that's suspicious. Are there any leaks underneath where it parks, or visible under the hood? Do all of the gadgets work okay, specifically the moon roof, power windows and door locks, stereo components, lights, heater and A/C, etc.? Check the tires for tread wear and anything that looks unusual. Ask your friend for the service and maintenance records. Is the vehicle under 5 years old, and covered by some type of manufacturer's warranty that would be transferable with the car?
Test drive the car in town and at higher speeds on the highway. Try out the cruise control, and turn off the radio while you evaluate how it handles and the ride itself. Any strange noises, smells, vibrations or a bumpy ride indicate something isn't quite right. Does the steering wheel shake and shimmy, or is the vehicle trying to pull to one side or another? You need to check for smooth shifting and acceleration, along with how effortlessly and effectively the car brakes. If everything checks out in your mind, mechanical expert or not, it still doesn't mean you're ready to "sign on the dotted line".
After everything seems fine based on your test drive, now you need to take the car to your own qualified mechanic and pay them to do a "once over" on the vehicle (check why taking a used car to a mechanic is always a good idea). This is very important to do, and money well-spent. Your friend may roll their eyes, and mumble something under their breath about you "not trusting" them, but it's your rear end on the line, right? If everything looks good under the scrutiny of a trusted mechanic, you can then breathe a sigh of relief for now.
One final step in the inspection process is to run a vehicle history report using the Vehicle Identification Number (VIN).
Carfax is a reliable way to do so, and running a history doesn't necessarily mean you don't trust your friend's honesty. For example, they may not have purchased the car new, and incidents like car accidents, natural disaster-related damage, multiple owners listed for a relatively-newer vehicle, or even major mechanical repairs should show up on the Carfax report. If the history report looks fine, you are ready to proceed to the next phase of the used car buying process. Understanding a history report can be tricky. Here is how to read Carfax.
---
Inspect the Title for Your Friend's Used Car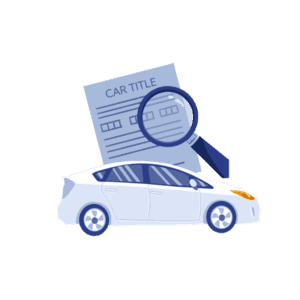 Has your friend completely paid off the car, or do they still owe money on a loan? In either scenario, you need to see the title before plopping down your cash. If they have the title, look it over for any outstanding liens, or the word "salvage". The latter means that the car has sustained damage in excess of its current value, and therefore is not a wise purchase option. If their loan originator, such as a bank or credit union, still holds the title you will need to inspect it later on before the purchase is final. Failing to do so leaves you vulnerable to potential trouble.
---
Agree Upon Purchase Terms & Sign a Bill of Sale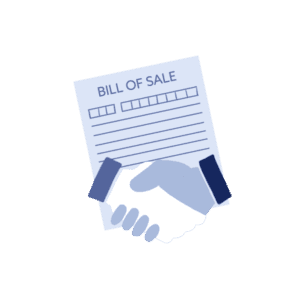 If the title is found to be clear, you and your friend now can get down to the brass tacks of product and price. Once you've agreed upon a fair dollar amount, one that's a good deal for you as the purchaser, you then shake hands on it. You're all done, right? Not so fast, as you should never, ever make an expensive purchase, like when buying a used car, without a legally binding Bill of Sale contract. Yes, the seller is someone you should be able to trust in this situation. But you can never be too sure nowadays, friend or not.
Make sure that a Bill of Sale is written up, and that it contains the make, model and year of the used vehicle, along with the VIN, terms of the purchase, odometer reading, your typed names and signatures. Also date the purchase agreement and record any necessary comments on the car's selling condition. For example, that it has a faulty air conditioner and that you, as the seller, are accepting the vehicle "as is" with that potential repair duly noted. Both the buyer and seller need to have copies of the purchase agreement contract. Now it's time to take care of business regarding the car's title.
---
Transfer the Used Car's Title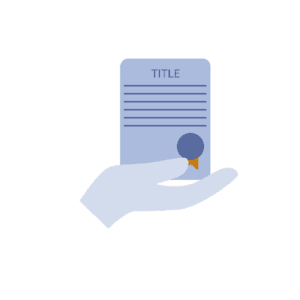 You and your friend have placed your "John Hancocks" on the Bill of Sale. Now it's time to transfer over the title. If they own the used vehicle outright, the process is pretty simple. In accordance with your state's DMV requirements fill out the mandatory information. Ensure that the odometer's mileage, your signatures and the date are included. In California, an emissions inspection certificate needs to accompany the title. Once that's all done, you can pay your friend in accordance with the method you've agreed upon.
If there is still an outstanding loan on the vehicle, you and your friend will need to meet at their place of financing origination, and where the title is being held. After going through the previous steps with regard to transferring the title, in addition you'll need to present them with an acceptable form of payment. If you pay for the used car fully upfront, they will then sign over the title to you. In the event you have secured financing for the auto, your friend's bank or credit union will send the title to your lending institution until you have fulfilled the terms of your loan.
---
Handle any Necessary Car Insurance Changes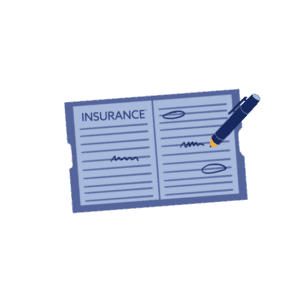 You're almost finished buying a used car from your friend. However, there are still a couple more very important pieces to the puzzle that need to come together. Car insurance must be addressed, and you need to have your new purchase insured when you drive away from your friend's house. Notify your insurance agent about the fact you're buying a vehicle, and provide them with the necessary identification information ahead of time. Your state may require proof of insurance for car registration purposes. That's a good point to consider in itself, as will you be transferring over the vehicle's plates too, or applying for new ones?
In any event, make sure the car you're buying off your friend is insured under your policy immediately, and further that they remove it from their insurance coverage when you happily hop in and drive off. Also make sure that your friend provides you with all the sets of keys they have, along with the service and maintenance records, owner's manual and warranty information. Finally, you've come to the end of the road as it pertains to purchasing a car off your friend. Congratulations! Shake their hand, let out a collective sigh of relief, and enjoy your newfound driving adventure! As time passes, one can only hope that your buying decision was a prudent one, and that your valuable friendship will survive long after the car does.
---
Make New Friends Using this Fun Car Buying Experience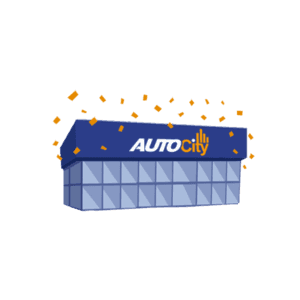 As was mentioned at the beginning of this article, friendships are so important in life. And, you may be considering buying a used car from a friend, but are finding that the experience is still a little bit confusing and that it's making you uncomfortable. You don't want to chance jeopardizing that relationship, with all of the haggling, negotiating and stress involved. And there's always that chance that your friend is selling you a "lemon", right? In the end, you simply wouldn't be happy buying a used car from them.
Well the good news is that there's a whole new and exciting way to buy a used car that's available in your area. This amazing new car buying experience is called Auto City, a used car buying process that's eliminated the haggling, inflated prices, high pressure sales tactics and questionable vehicle quality. In addition, if your credit history is not the best, Auto City can even take care of your financing on the spot no matter your past. In an ever-changing world trusted friendships are invaluable, and at Auto City we'd welcome the chance to earn yours.
Our streamlined used car buying experience is stress-free, fun and affordable. At Auto City, every car we sell undergoes a rigorous service checkup by our highly-trained technicians. In addition, each of the reliable used cars on our lot comes with a free vehicle history report, an ironclad warranty and our famous 3-day, no questions asked money-back guarantee. Take the frustration out of used car buying today by stopping by our location in El Cajon or learn more about Auto City and the unique way we sell used cars