How to Shop for a Used Car: Steps and Tips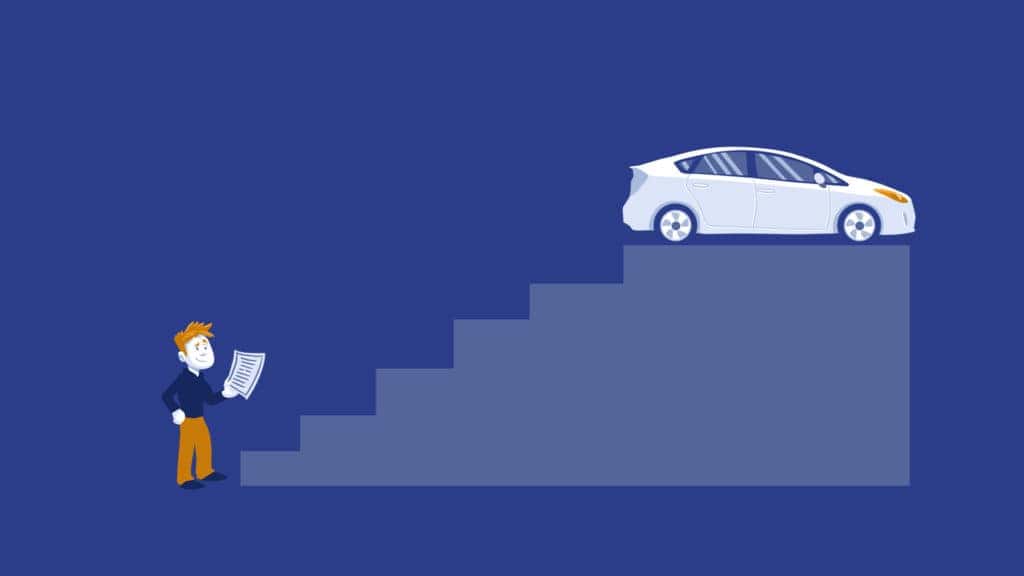 Buying a used car can be both exciting and overwhelming, as millions of used cars are bought and sold in the U.S. every year. When you're looking to buy a used vehicle, options out there include purchasing from a franchised dealership, used car lot or a private seller. You car even buy a used car online these days and get it delivered to your door! As should be the case when shopping for a used car from any given seller, there are several important steps necessary to guide you through in order to simplify the process and make the best buying decision. Here are several tidbits of advice to follow on how to buy a used car no matter where you're shopping.
---
Step 1: Determine the Used Car Budget You can Afford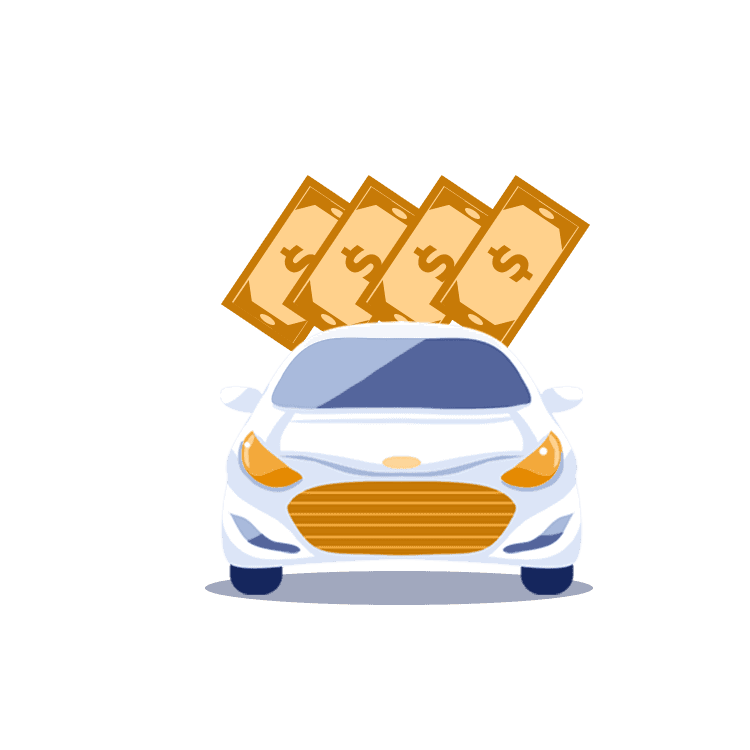 Step one in making any larger purchase like a used auto is to figure out how much disposable income you have to spend, and a budgeted amount you can pay each month towards the vehicle. What's your monthly net income (after taxes), along with your other bills (rent or mortgage, groceries, utilities, etc.)? Financial experts recommend not spending more than 20% of your disposable income each month towards a car payment. If you have other monetary obligations, like student loans or child support, consider allocating even less than a fifth of your take home pay.
Think about overall operating costs in general, such as tires, routine maintenance (synthetic oil vs. regular), grade of gas the vehicle will run on, etc. These costs are inevitable when owning a car and should be factored in when analyzing how much you can afford. Consider that certain makes and models are known for their reliability and most high line cars will require more maintenance and upkeep.
One advantage to buying a used car off a private seller is that you'll probably get a really good deal upfront. But will the car in question come with a new set of tires, fresh oil, belts and filters? A reputable dealership will recondition a car prior to the sale and while, such car may be more expensive upfront, it may save money in the long run due to proper service and maintenance.
It's also possible that you will be buying the used car outright without financing, and of course that's a rare and enviable position to be in.
---
Step 2:

Compile a Wish List of Vehicle Features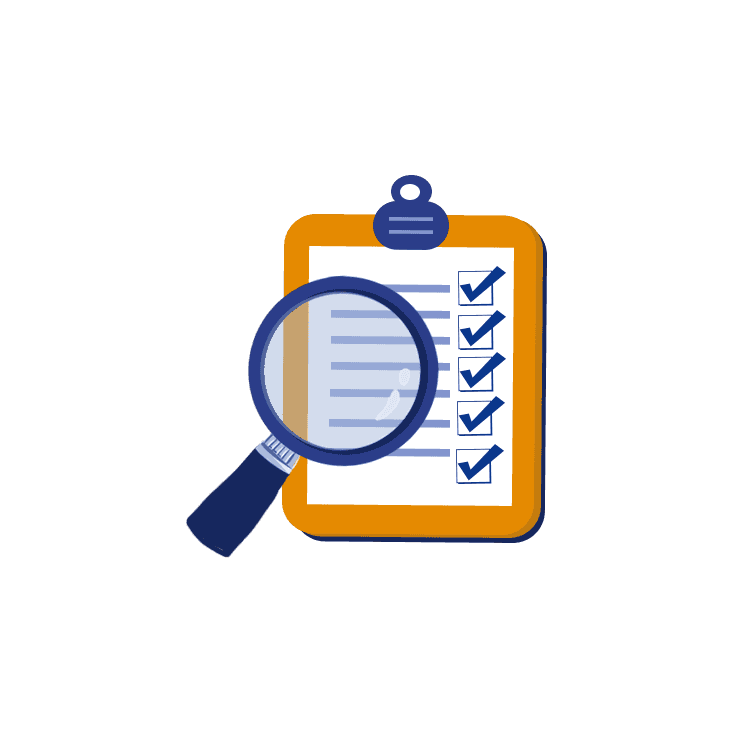 The next step you should take when buying a used car is to grab a legal pad and pen. Then sit down and carefully compose a wish list of desirable versus definite features that you seek. For example, do you need a larger vehicle like a truck or SUV because of towing or weather considerations? Or, do you want to find a used economy car that saves on fuel costs like a Toyota Prius or Nissan Versa? Think about the various creature comforts and vehicle performance features that are "must have's" in your mind.
For example, you might desire a cool-looking used performance car like a Ford Mustang or Dodge Charger, and are willing to spend more to enhance your driving experience while turning onlookers' heads. On the other hand, you may be a family man who realizes that, with another baby on the way, a used SUV or minivan is going to be more practical.
You might even be sending your oldest child off to college soon, so a reliable and economical used car for their commutes is on your radar to ease your peace-of-mind. Are you a physically large individual who will be commuting long miles to work, and therefore need a used vehicle with a roomier interior combined with a gas-saving 4-cylinder engine? Write out a grocery list of "needs" and "wants" to guide your decision-making as the used car buying process moves forward.
---
Step 3: 

Start Shopping Around for Used Cars for Sale in Your Area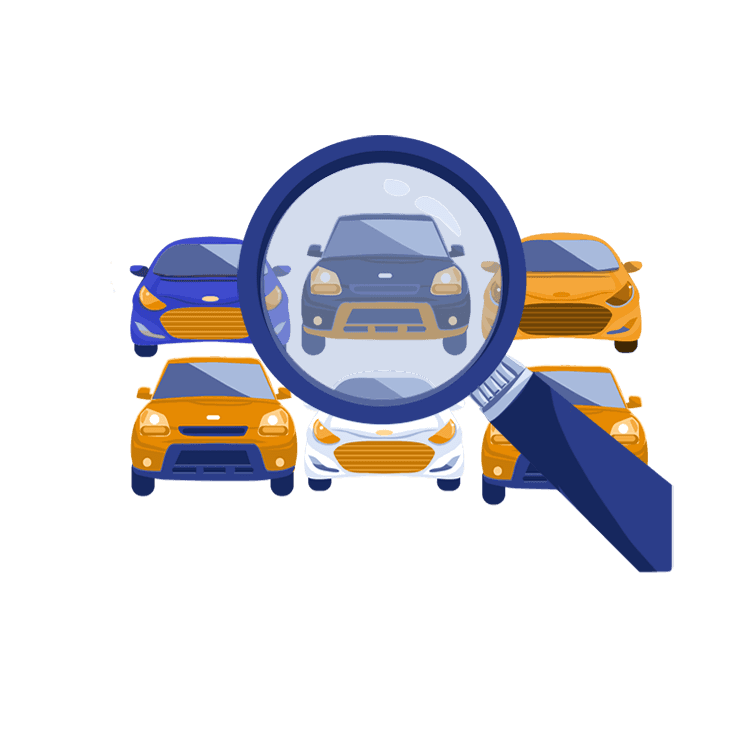 As was aforementioned, millions of used cars are bought and sold each year, and that means a lot of options on the table. Now it's time to match up your ability to pay for a used car with your wish list of features, potential vehicle makes and models. This is the fun part, as you now can begin searching for used cars in the area that best match your list. Several online resources exist to assist your search, including Edmunds, Kelly Blue Book, Consumer Reports, Autotrader and Cars.com. Focus on a specific car's reliability and resale value, with actual owner reviews and testimonials weighing heavily in your decision.
Take your time as you comparison shop, and print off the listing sheets for potential purchases. Prices will typically be lower from private sellers and they may be more forthright, but not always. Juxtapose that information with the fact that dealerships may or may not be a more trusted source, as many sell certified pre-owned (CPO) vehicles. These are autos that are less than 5 years old, which have undergone a thorough service checklist. And, they will only be specific to the manufacturer(s) that dealership carries on their lot. For example, a CPO Lexus can only be found at a Lexus dealership in your area.
Is the used car that you're considering still covered under a manufacturer's warranty? Terms of warranties vary by manufacturer, are usually based on mileage or the car's age, and are oftentimes transferable when the vehicle changes hands. If you buy a used car from a private seller or even a dealer, make sure to ask about the warranty. Additionally, state laws vary regarding "lemon laws", and the fact you can return a used car to the dealer's lot for a full refund within so many days if there are problems. Contrast that situation with buying an "as is" used car from a private seller, where there's no lemon law to protect you!
As a side note, here at Auto City we have a no questions asked 3 day return policy.
---
Step 4:

Study the Used Car History & Maintenance Reports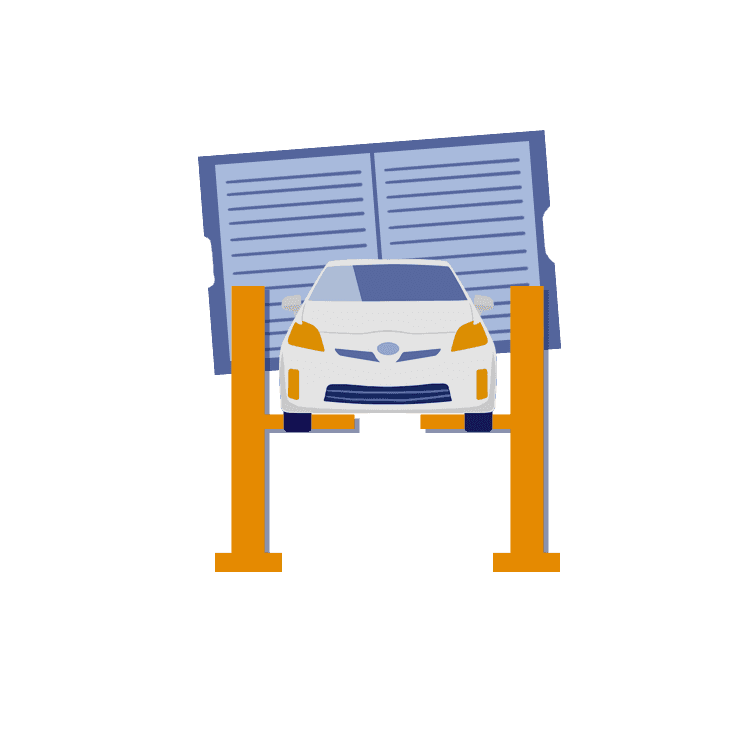 Once you've narrowed your search down to 5 or 6 used cars, now it's time to view the history reports and maintenance records for each one. Carfax is the most trusted resource for this, and you will need the auto's Vehicle Identification Number (VIN) to get started. Run reports for each vehicle and see what turns up. Many dealerships now offer free Carfax reports for their used auto inventories. A lot of car owners also keep their service records in the glove box with the vehicle owner's manual.
We have a full guide on how to read Carfax reports. In summary, the red flags to look for are cars that have changed hands numerous times and been sold in several different states. Think about recent natural disasters in a given state and if the used car you're contemplating may have been in one of those storm zones during that time. If so, be very leery about purchasing that vehicle. Now if your used car buying adventure has led you to a friend's driveway, ask to see the maintenance records. Keep in mind that if an owner maintains their own car, or the smaller shop they use for those services isn't a part of the Carfax network, routine upkeep or more serious problems may not be recorded.
Inquire to any private seller about recent work they've had done, both mechanical or auto body-related, along with honestly letting you know about any major issues or repairs. Test drive the vehicle, and pay to have it checked out by a trusted mechanic. You'd expect a seller to be upfront with you, but that's not always the case. Even at a dealership you don't know if you're buying "trouble". Bottom line: If a given car checks out clean via its vehicle history report and a mechanic's inspection, then it's a good time to move the process forward.
---
Step 5: Negotiate a Fair Price & Finalize the Deal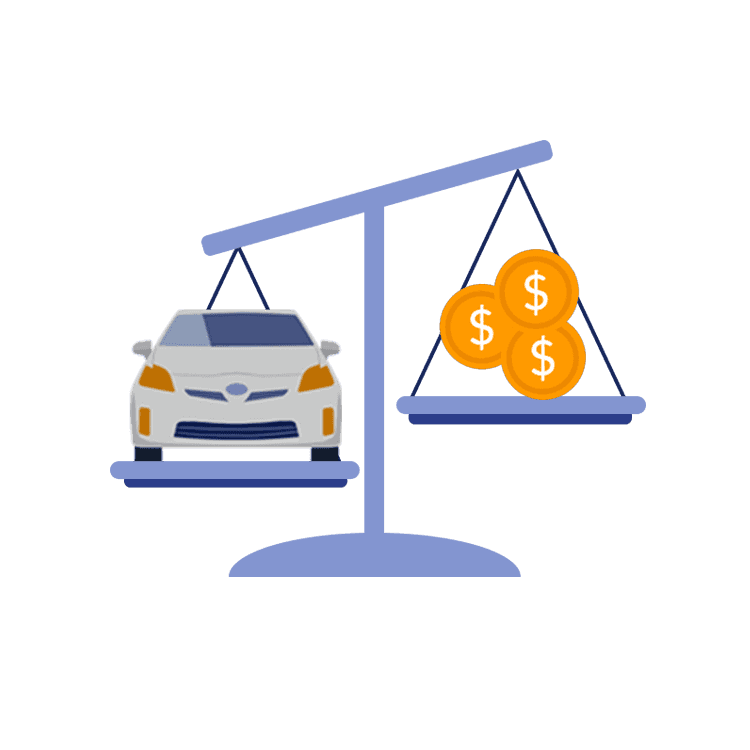 When you buy a used car from a dealer or other lot, this is probably the most pressure-filled phase of the entire experience. With respect to car buying from a private seller, it shouldn't be quite as stressful, but who knows, right? In any event, you've narrowed your used car journey down to 1 or 2 choices. Let's say Car A is from a dealer and Car B from a private seller. For example, they both are offering a 2013 Audi A4 Premium Sedan showing 62K miles on the odometer with all the maintenance records available.
The Carfax reports come back clean for both, and show no accidents with either one. The salesman at the dealership won't stop hounding you with a price of $16,000, which is within Kelley Blue Book's fair market range. The sales manager refuses to budge on the price. The private owner initially wanted $15,000 for the same car, but agreed to come down a thousand bucks after some spirited negotiating. What do you do? The decision may seem easy and upfront, but if the dealer Audi comes with a warranty and a money back guarantee, will this impact your decision? Would you rather pay less but buy a car AS IS? This is a question of personal risk tolerance.
---
Step 6:

Do all of the Necessary Paperwork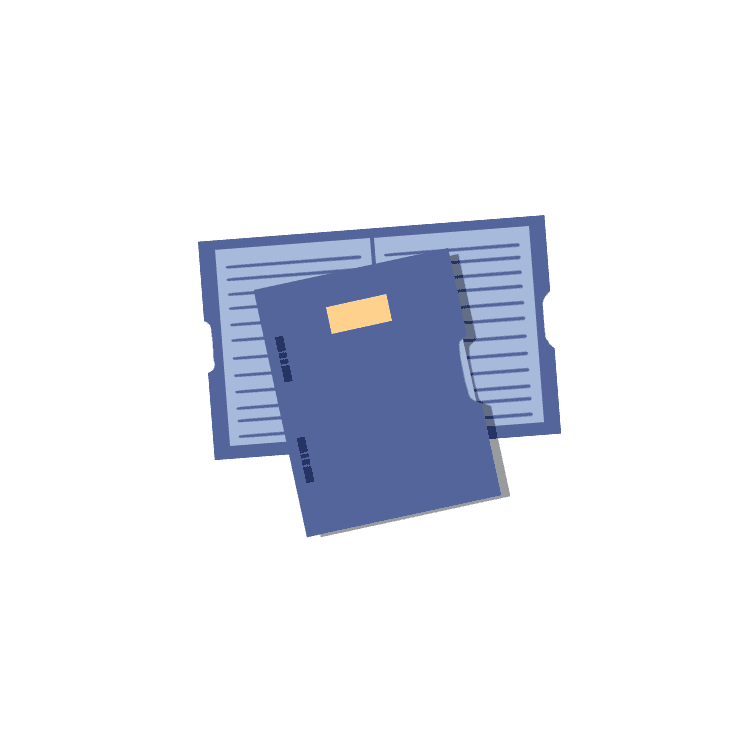 You've decided to close the deal with the seller for their 2013 Audi. After the stressful negotiation stage, there's hand shaking and back slapping galore, and you later present them with a $14,000 check from your bank. Does that mean they toss you the keys and off you go into the sunset? Absolutely not, as there are a few steps that need to be completed first. Failure to do all of these may result in legal and/or financial liability for the parties down the road. Here is a checklist of things to do when you buy a used car off of anyone:
Carry out a final inspection on the vehicle inside, outside and under the hood. Check for any serious leaks underneath. If all looks good, continue on.
Write up a

bill of sale

between both parties, sign and date it. Include the terms of the transaction in the wording, along with the VIN and a brief vehicle description.
Go to the DMV and

transfer over the title

in accordance with your state's motor laws. Paying applicable taxes, transfer fees and possibly an application for vehicle plates will be necessary.
Make sure you are paying for the used car with a valid form of payment.
Obtain all of the available maintenance and servicing records from the seller.
Ensure that you have all available sets of car keys for the vehicle, and you know how to operate all the gadgets, especially safety-related ones like headlights.
Remind the seller to remove the vehicle from their insurance policy

immediately

. This protects them and not you, but bear in mind for reference that if a car stays on a given auto insurance policy, the owner of that policy is still liable if there's an accident and damage sustained by another person(s) and vehicle(s).
When you've decided to go through with purchasing a car don't forget to complete these steps to ensure a more seamless transaction afterwards. However, neglecting to do one or more may cause some problems moving forward.
---
Introducing a Revolutionary Way to Buy a Used Car!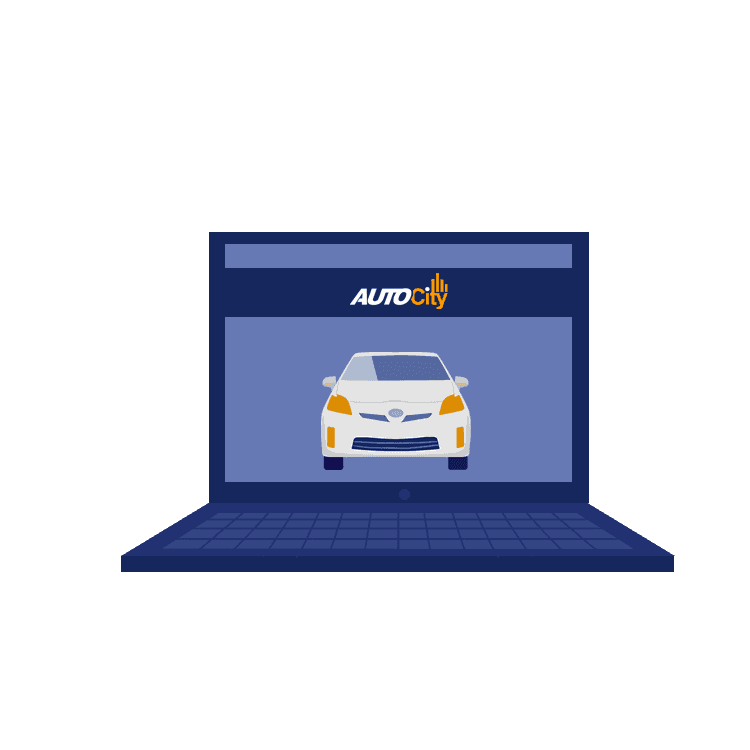 When you buy a used car from a dealer or private seller, the process can be frustrating, stressful and you might end up still feeling like you've purchased a lemon or gotten a bad deal. If you're looking to avoid those bad vibes, there's a new way to shop for hundreds of top-quality used vehicles at a place that does things differently… Auto City! We've perfected an innovative buying process minus high pressure sales tactics, inflated prices, negotiating or questionable vehicle quality. And Auto City can even handle financing for you on the spot no matter what your credit history is! We have excellent programs for all types of credit – excellent, good or challenged credit. In the end, we'll help you get all of the necessary paperwork done smoothly, and you out the door quickly to start enjoying your new car!
Our streamlined used car buying experience is stress-free, fun and affordable. At Auto City, every car we sell undergoes a rigorous service check by our highly-trained technicians. In addition, each of the reliable used cars on our lot comes with a free vehicle history report, an ironclad warranty and our famous 3-day, no questions asked money-back guarantee.  Check out our inventory of quality used cars. We'll have what you are looking for!