How To Make Money With Your Car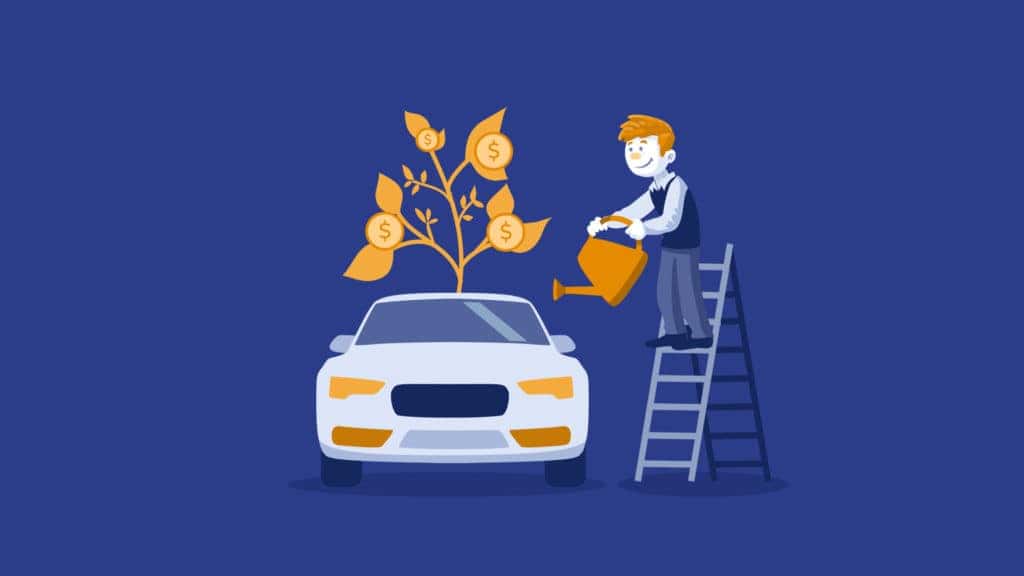 With many people looking to fill gaps in employment thanks to the global pandemic, it's worth understanding how there are more ways than ever for putting your car to work in order to make money. There are both full-time and side-hustle opportunities, but which ones are really worth it? What are the pros and cons of putting your car to work?
Driving for a Ridesharing Service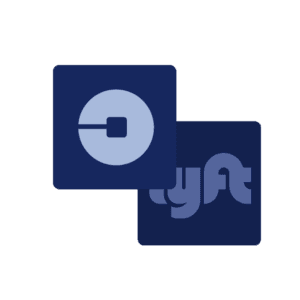 Uber and Lyft control most of the ridesharing market across the US, with Uber clocking in at a 70% market share and Lyft with 28%. That might make it sound like there's little room for other companies, which is true except for one key area: New York City. Fully 25% of all ride sharing happens in the Big Apple, which is why there's room for two other ride-hailing services there, including Via and Juno. See this Motley Fool article that overviews these four companies.
Lyft tends to charge slightly higher rates than Uber, so drivers tend to make a little more per hour with Lyft. Drivers also tend to be more satisfied driving for Lyft than Uber. Here are the pros and cons of putting your car to work for ride-hailing services:
Pros: You have the flexibility to drive as much or as little as want, setting your own hours and availability. You will undoubtedly meet some really interesting people. You will get some great tips here and there.
Cons: Just as you will meet wonderful people, you will also meet a lot of jerks, many of whom won't tip you even for excellent service. Also, to understand what you're really making, you have to account for car expenses, including fuel, maintenance, and so on. The kind of driving you do for ride-hailing can be hard on your vehicle. Your expenses probably range anywhere from 20-30% of your gross earnings. Do the math to see if you think it's worth it.
If you want to read about one Florida guy's experience driving for both Uber and Lyft as a side-hustle around his regular day job, check out this Business Insider article.
Renting and/or Sharing Your Car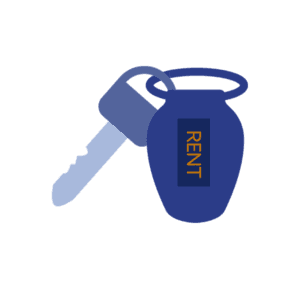 With companies such as Turo and Get Around, you basically make your car available to be rented. A growing number of people prefer this more personal car rental service than going to the usual big car rental companies. Think of it as the Airbnb of car rentals. If you rent your car out on Turo for $40/day and opt for the standard protection plan, you'll net 75% of that or $30 (see this Ridester article for this and more information about renting through Turo).
From there it's just a matter of how often you can make your car available. If you have a higher-end deluxe car, you can charge a lot more (and make a lot more). There are people who make several hundred dollars a month in profits renting a car out on Turo. Here are the pros and cons of putting your car to work by renting it out:
Pros: It's not really very much work at all. The only thing you have to do besides keeping your car clean and well-maintained is dropping it off to customers. This is not required but tends to make for very happy customers.
Cons: Making decent amounts of money is only possible if you have a vehicle you don't really use much or don't otherwise need for long stretches. Also, although you have protection if your car is damaged, you have no control over how renters drive your vehicle, which could result in more wear and tear and increased maintenance costs over time.
You can read about one couple's experience renting out one and eventually multiple cars on Turo in this Side Hustle Nation article.
Food Delivery Driving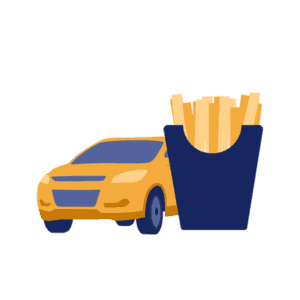 People have been food delivery drivers for many decades. Pizza shops come to mind as the classic example. But nowadays there are a much wider range of restaurants getting into home delivery without needing to hire or coordinate drivers thanks to services like DoorDash, UberEats, and GrubHub. Drivers typically make the most money through DoorDash ($10-$25/hour) than UberEats ($8-$15/hour), and GrubHub is in the middle with an average of $12/hour (note that with GrubHub you're limited to a particular delivery zone). Check out this CreditDonkey article for the delivery driving stats mentioned above.
Needless to say, restaurant food deliveries through these services got a huge boost during pandemic lockdowns when people couldn't be in their favorite restaurants and had to settle for home delivery. And because everyone is used to tipping for food delivery, you tend to get more tips than with ride-hailing, and you keep 100% of all tips. Here are the pros and cons of putting your car to work in restaurant food home delivery:
Pros: Like ride-hailing, you get to set your own hours and availability. More tipping happens with food delivery than other ways of using your car to make money. If you're not a "people" person then this a great way to make money with your car without having to be with or interact with people riding around with you in your vehicle.
Cons: Once again there is the wear and tear on your car, along with fuel and other costs, but better tips offset that for some people.
Parcel Delivery and Grocery Delivery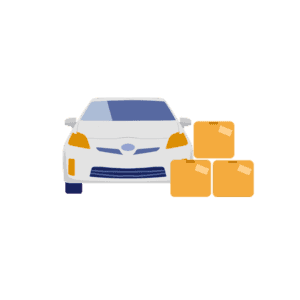 You can also do package delivery to homes with companies like Instacart (you do the shopping as well as the delivering), AmazonFlex (Amazon package delivery), Deliv (home delivery for purchases from all kinds of retailers). Earnings for these types of delivery services can range anywhere from $10-$25/hour. Here are the pros and cons of putting your car to work in parcel and package delivery:
Pros: As with other opportunities to use your car, you generally get to be your own boss in terms of setting when you're available to do the work. Some of these parcel delivery services can also involve tipping.
Cons: The usual wear-and-tear maintenance and fuel costs do eat into your earnings. Do the math to make sure the numbers make sense for you.
Advertising Wraps on Your Car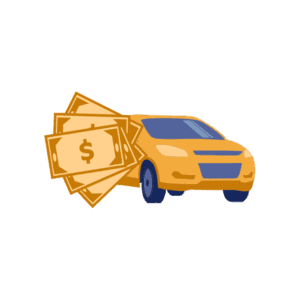 With companies like Wrapify, Nickelytics, and Carvertise, you allow you car to be partially or fully "wrapped" with advertising. If you're in an area where the advertising will be seen by lots of people, you could be paid as much as $500/month for a full wrap, $75/month for a rear windshield, and everything in-between depending on various factors (see this Penny Hoarder article about ad wraps). Obviously, this only works if you can show you do a lot of driving in places where lots of people will see it. The more mileage you put in on a daily basis, the more money you'll make. Also, watch out for any scheme that wants you to pay something upfront to get your car wrapped because that is a scammer and not a legitimate advertising opportunity. Here are the pros and cons of putting your car to work with advertising wraps:
Pros: Clearly, this one is hands down the least amount of work. You literally don't have to lift a finger except to drive around. And if you have the right kind of daily commute in the right area, you might not have to do any extra driving beyond that.
Cons: The downside, obviously, is that suddenly your car doesn't have the same look. What if you don't like the ad they put on your car? What will other people think? A lot of people just don't like the idea of having an ad plastered all over their car.
You could really leverage putting your car to work for making money if you combine the advertising wrap idea with ride-hailing or home delivery options since you know you'll be out driving around a lot to begin with. There are other ways to make money with a car that are much less common. If you have a very unique or classic car and are in the right place, it might be something that could be used as a movie prop. You could set up your own little driving school to teach others how to drive. Use your imagination and come up with something entirely new you can do to put your car to work!
When you're trying to decide whether or not to give any of these methods a try, just keep in mind that the more you drive, the more you can make, but the more you'll also be paying for fuel and maintenance. Besides running the numbers before diving in, you can also give one of these methods a try for a limited period of time to see how it works for you since most of them involve very little setup or car preparation to get started.