Top 5 Reasons to Buy Your Next Used Car from Auto City in San Diego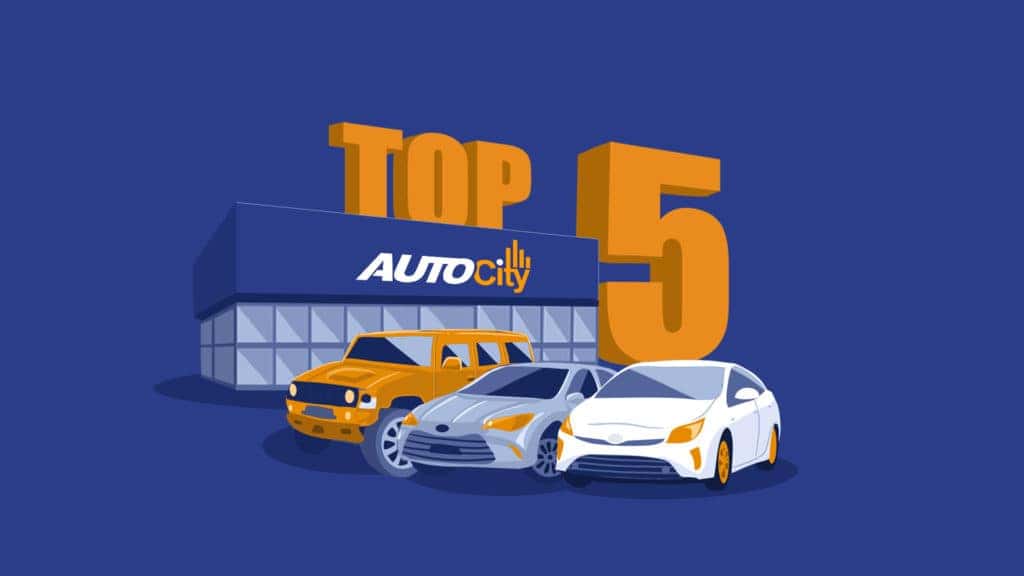 When it's time for you to start shopping for your next used car, how does that make you feel? No, this isn't a therapy session, although you may still be recovering from your last used car shopping experience if it didn't go well. If the idea of finding and buying the right used car fills you with dread, we want you to know there is a better way. At Auto City, we sat down years ago and looked at all the different "pain points" people hate about used car shopping. Needless to say, it was a depressingly long list! But then we did something totally radical. We fixed them to create a used car shopping experience people actually love. If this sounds too good to be true, you really need to experience it for yourself. Here are the top 5 reasons why you'll love buying your next used car from Auto City in San Diego:
Reason #1: Auto City Puts YOU in the Driver's Seat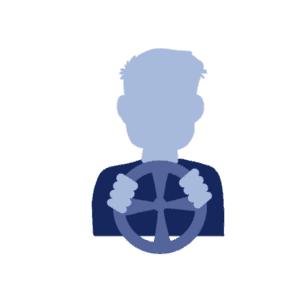 When we say we put you in the driver's seat, we mean it both literally and figuratively. Buying a car is one of the biggest purchases you make in your life. You want to get this decision right, which is why many people feel nervous about the car shopping process even before they get started. And if you've experienced or heard stories from others about high-pressure sales tactics, you might even feel downright anxious about car shopping. Take a deep breath and relax because you've got this, and Auto City has your back.
We follow your lead at Auto City. If you come to our used car dealership in El Cajon, just minutes away from downtown San Diego, and say you just want to wander around and browse the cars on the lot, you can do that. We'll tell you we're available to answer any questions you may have, or let you take a vehicle for a test drive. And then we'll leave you alone, if that's what you want. We're not going to take you by the arm and say how you've got to check out this fantastic car over here or that one over there. We're not going to pressure you in any way at all. We want you to be in the driver's seat.
But if you visit our dealership and say you want our help to find the car that's right for you, then we'll give you as much or as little help as you want. And if what you want is to look at specific makes and models because you know what you want and need to make a purchase sooner than later, we can move things along more quickly. The point is that we let you set the pace. We can move as quickly or as slowly as you want. After all, we only succeed in keeping up our reputation as a top-notch used car dealership when you, the customer, are happy with both the vehicle you buy and the customer service you experience during shopping process.
Reason #2: Our Commitment is to Offer the Cleanest Used Cars We Can Find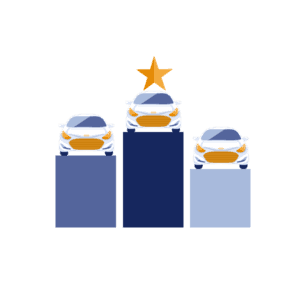 An important thing many people don't realize is where dealerships get most of their used car inventory. Yes, some of them come from customers trading in their vehicles, but most of them are actually purchased from the wholesale auto auctions. And this is where the Auto City advantage comes into play. We realized early on that we don't like having most of our inventory come from the wholesale auctions. When a dealership buys used cars from wholesalers or auctions, they don't get to thoroughly inspect the vehicles to know what problems they may have. There are millions of quality used cars sold at dealer auctions each year, but there are plenty of bad ones as well. So once auction cars get delivered to a dealer's lot, often they need a lot of work. So auction vehicles may end up back at the auction or will take a lot of effort to recondition, which will impact price.
At Auto City we buy cars at auctions as well, but we focus our car-buying efforts on the newer makes and models people want with low miles that are in great shape and have the best condition reports. Additionally, we stock a good chunk of our inventory by buying as many of our cars as we can directly from their owners through our buying division called Driveo. We do this because we have a lot more control over the quality of what ends up on our lot. We give each car a very thorough inspection before making an offer to buy it. Finally, some cars we sell come from fleet companies before being sold at auctions, so we get to choose the cleanest cars.
As we like to put it, we select only the best and forget the rest! Our commitment is to offer our customers only the finest used cars we can find. Check out our current inventory now and see for yourself!
Reason #3: Never Haggle Over Price at Auto City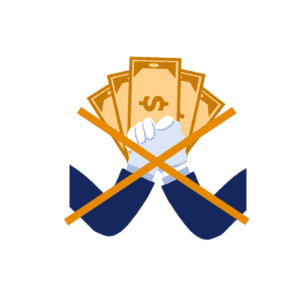 One of the things many people dislike the most about buying a used car is negotiating the price. If you're the kind of person who actually likes the idea of haggling over what you're going to pay for your next ride, Auto City is not the place for you. We know that most people hate haggling over price, which is why you never, ever have to do it at our dealership. We do our homework beforehand in the form of real market research to come up with what we believe are fair, competitive price tags for our cars in the San Diego area. This up-front firm pricing approach saves everyone time and makes the used car shopping process much less stressful for customers. This is one part of our reputation that customers seem to appreciate the most.
Reason #4: Need Financing? We've Got You Covered!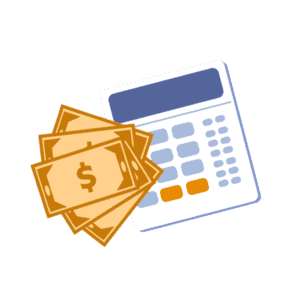 There are people out there who pay cash for their cars, but they're rare. More than two-thirds of people who buy a car need to finance some or all of the purchase price to get behind the wheel. At Auto City, we understand that getting the car loan you need is every bit as important as finding the right car. Our used car dealership has a deep commitment to what we call financing for all. We have spent a lot of time over the years developing long-term relationships with a wide range of top-shelf lenders. Even more important is that we've made sure we have lenders in our network who specialize in different kinds of credit situations because we want to serve all our customers to the best of our ability, whether their credit is nearly perfect or seriously challenged. Even if you're in the middle of or are about to file for bankruptcy, our fresh start program will find the car loan that's right for you.
How can we be so confident about getting car loans for our customers? First of all, we've got the network of lenders to make it happen, including well-known lenders such as Wells Fargo, Capital One, Ally, Americredit, CUDL, Flagship, local credit unions, and many others. Secondly, we've developed a process that works really well. When you fill out our credit application, it's going to be sent out across our whole network of lenders, which means they're all going to be competing with each other to be the one to win your business through us. When multiple lenders compete against each other, you are the one who ends up being the real winner!
Reason #5: We Really Value Your Feedback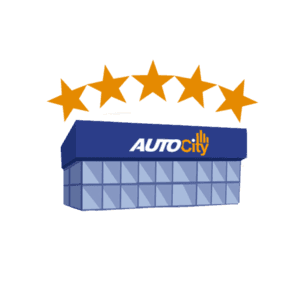 We rely on our customers' feedback to learn and improve our process. We are proud of our reputation and customer feedback, nevertheless, not every review we have received is amazing and those are the ones we analyze and make our best effort to learn from and make our process better. We invite you to visit each of the main review websites and look up reviews about Auto City. We recommend all potential customers to read through a mix of reviews to see where we excelled and where we could do better to form a balanced opinion about our company. We'll even provide you the links to do it:
If you are a car shopper, looking for a used car in San Diego, start your search at Auto City! We hope that the 5 reasons in this post are worth placing our dealership on your shortlist.  We looking forward to working with you!