Used Car Buying Then and Now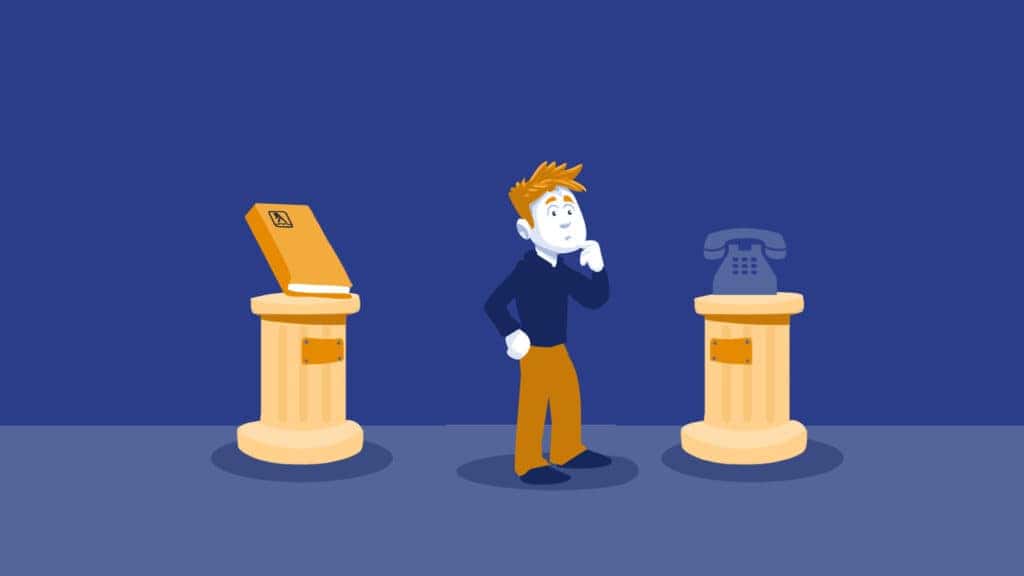 Anyone younger than 30 might not realize how much things have changed around used car buying. For those who are Millennials or younger, we've assembled this used car buying and then and now so you can fully appreciate how much easier your life is these days when it's time to buy your next used car.
Seeing What's Available for Used Car Buying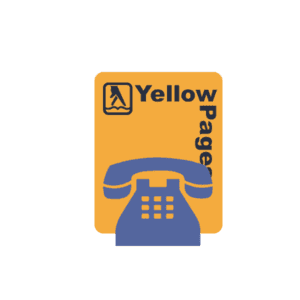 When you're driving your current ride and it's making strange sounds or doesn't handle well, you might think it's time to start looking around for a great deal on a used car. Here's the then/now breakdown on seeing what's available when you're shopping for a used car:
THEN: First, you'd get out your trusty phone book (if you even know what one of those is) and go to the yellow pages and find the section listing car dealerships. Then you'd write down a list of the ones that interest you most (yes, on a piece of paper using a pen or pencil). You might even call ahead on your land-line telephone (yes, people could still make phone calls before there were cell phones) to get a sense of what they have on the lot for used cars. Then you'd have to get into your car and drive around to all those different dealerships, get out of your car, and walk around the lot to physically see what was available. Sounds like a lot of work, right? It was! In fact, it was standard operating procedure to set aside several days just to drive around and get a sense of what your options were. Crazy!
NOW: Now all you have to do is use your favorite internet-connected device, whether it's your desktop, laptop, tablet, or smartphone. Type a few words into your favorite search engine and start browsing used car listings in your local area, or anywhere else if you felt like it. You can easily see what's available from the comfort of your couch, bed, or just about anywhere else if you want to. Here you are reading this article, and all you have to do is click a link to instantly be taken to the Auto City inventory page on our website. All 200+ cars we have available are right there. But it's even better than that. You don't have to just scroll down through all those listings, you have all kinds of ways listed on the left-hand side of the page to filter them. If you know your budget, you can look at only the cars in specific price range. You can also filter listings by make, model, year, body type, features, city MPG, highway MPG, fuel type, transmission, and mileage. Amazing! Unless you personally went through the used car buying process in the pre-phone, pre-internet era, it's hard to appreciate the sheer power of information you have at your fingertips.
Peace of Mind About Vehicle Safety and Quality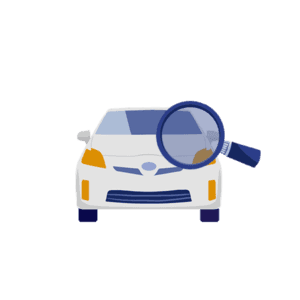 Everyone buying a used car wants to have the peace of mind that it's a safe, quality vehicle that hasn't been in an accident, hasn't been through a flood or other natural disaster, and has been properly maintained. Here's the then/now breakdown of getting that peace of mind in used car buying:
THEN: As you visited each dealership lot in-person, you'd walk around and look at the cars that interested you. There might be a salesperson hovering over your shoulder telling you it's such a great car (of course, they were all great cars), but it was really up to you to figure that out. You might kick the tires (yes, that really did used to be a thing), ask to look under the hood, and of course take it for a test drive. But unless you were a car expert to begin with, you really didn't have a way of knowing the true quality of the vehicle. You'd have to take it to a trusted mechanic and pay them to give it a thorough once-over to know for sure if the car was in good shape or not.
NOW: But today, most dealerships will give you a vehicle history report for free – and if they don't, consider it a red flag! Thanks to companies like CARFAX, AutoCheck, and others, it's easier than ever to find out some of the key safety and quality information about a used car being offered for sale at a dealership. Are those reports perfect? No, but they're a heck of a lot better than what used to be available, which was next to nothing. A good vehicle history report will tell you if the car has ever been in an accident, if it was ever totaled or had a salvage title at some point, and sometimes even has a decent record of service and maintenance that has been performed on the vehicle. Where vehicle history reports are less likely to come into play is used car buying from private sellers, which is why in these cases we still recommend you have it checked out by your trusted mechanic before buying it.
Deciding What Kind of Car to Buy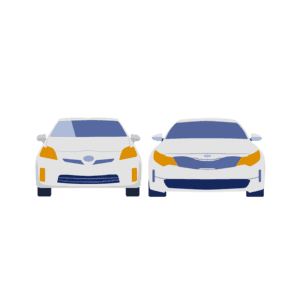 One thing that's always useful to think about ahead of used car buying is what you really want. Some people are totally devoted to a specific make and/or model. Others are more open-minded and don't really know how to decide what they want. Here's the then/now of how people go about deciding what kind of used car to buy:
THEN: Way back when, there really weren't a lot of ways to figure out what you wanted to buy. Lots of people just went with what they were used to. If their parents always bought a particular make, their kids were likely to go in that direction as well. Or you might just talk to a bunch of friends or colleagues at work – and these would have been face-to-face conversations, not texting or social media messages – which was usually a frustrating exercise because everyone had their own opinions about different brands to avoid, often not at all based in any kind of objective reality or evidence.
NOW: These days, once again thanks to the information age and the internet, you can find all kinds of great information to help you decide what to buy. For example, let's say reliability is your most important consideration. Search "most reliable used cars" and you'll get all kinds of great articles about the reliability factor for used car buying. Of course, you still want to make sure the information is coming from a trusted source that came up with it in a sound way. Or you can search for particular makes/models and get customer reviews from people who have been driving that kind of car and will tell you exactly what they love and hate about it.
Finding a Reputable Dealership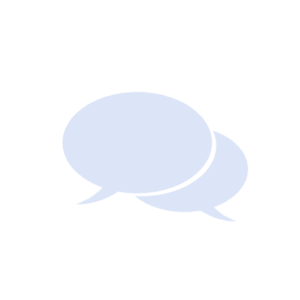 Another major aspect of used car buying is the who – as in who will you buy from? If you're leaning towards buying from a dealership, you want to know if they're going to deal with you honestly and fairly, right? Here's the then/now breakdown of determining dealership reputation:
THEN: Just like when the only way you could see what a dealership had in the way of cars was by physically going to their lot, the only way you had to find out about whether or not a dealership was reputable was by visiting them, or talking to other people who had been there before. It sucked up a lot of time, so many people ended up just going to multiple dealerships and had plenty of poor experiences along the way.
NOW: Once again you can thank your lucky stars you live in the digital age of the 21st century. Finding out the reputation of a dealership is as easy as using your favorite device to jump online and check things out. You can start by visiting the dealership's website just to get a general feel for how they present themselves. See if they mention winning any recent awards. For example, on the Auto City website, you'll see how we highlight the fact that we've been named the Used Car Dealer of the Year in California by DealerRater for three years running. Of course, you can't always trust what a dealership says about itself, right? And you might not even be able to trust the testimonials they publish on their own site because those can easily be curated to be only the positive reviews and the negative ones. This is why you want to visit independent review sites to get the full story. At Auto City, we're not afraid to share those with you because we know we provide great cars and awesome service to everyone. See for yourself at Yelp, Google, and DealerRater! Are we perfect? No. But we're very proud of what we've accomplished.
Negotiating the Price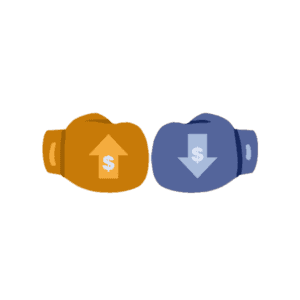 What's one of things people dread most about used car buying? Negotiating the price!. Here's the then/now breakdown on haggling over price:
THEN: Many people used to dread the prospect of used car buying because they hated the whole price negotiation routine. It often felt like the salespeople were using all kinds of slick tricks and schemes to get you to pay more than you should for a car. And many people simply don't like the pressure involved, or feel like they don't have enough knowledge or leverage to be on a level playing field with a professional salesperson. But you really didn't have much of a choice.
NOW: Nowadays, an increasing number of great dealerships have realized that haggling over price is a really just a huge waste of time for them and for the customer, especially since so many people hate it. This is why a lot of dealerships present firm, up-front competitive pricing, also called haggle-free pricing. This is how we do it at Auto City with our Perfect Pricing approach. If you're the kind of person who likes haggling over price, there are still plenty of dealerships where you can do that, but the new twist is that you don't have to be good at it face-to-face. You can now negotiate the price over email with many dealerships (but not all). This reduces the pressure of an in-person negotiation. Each time the dealer responds with an offer, you can think about it instead of feeling like you have to give an answer on the spot in a face-to-face negotiation. It keeps you in the driver's seat, which is always where you want to be, right?
Most car buyers often lack negotiating skills especially when it was face to face. Now email has become the negotiating weapon of choice and allows potential buyers to bargain without visiting a physical showroom and seal the deal as well. Adding to this, email also makes it possible to pit car salesmen against each other to win your business. With regards to financing, it was simply a tedious process where one had to walk into a bank or credit union, fill out loads of paperwork and then hope for the best. This process is still continued today except that the financing process is exclusively online and more importantly allows you to shop for the best rates.
Figuring Out the Financing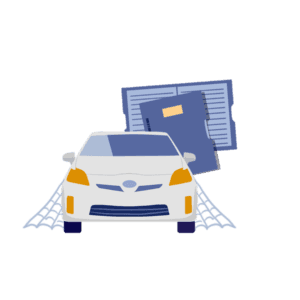 The last piece of the puzzle in used car buying is finding the right car loan for the purchase you want to make. This is another one that has changed a lot over the years. Here's the then/now breakdown of finding financing:
THEN: If you've caught onto the pattern here, you know what's coming. If you wanted to shop around for the best rates and terms on a car loan back in the day, you had to physically visit multiple lenders in your area, fill out their applications, and wait for them to get back in touch with you. It was a painfully slow process, and applying at just a handful of lenders would suck up a day or two of your time. Painful!
NOW: The beauty of the internet is that you have all kinds of ways to shop around for the best car loan you can get. You can easily apply to multiple lenders in your area without ever getting up from the couch because everything is online. Or you can go to one of those lending websites where you only have to fill out one application and they'll "shop" it around with their network of lenders and see which one offers the best deal. At Auto City, this is the approach we take with our Financing for All initiative. We've developed a robust network of top-shelf lenders. You fill out our short finance application and we send it out to the 20+ lenders in our network in minutes! When all those lenders are competing with each other to get your business, you're the one who wins because we'll choose the lender that comes in with the best rates and terms for you. Easy!
It's pretty amazing how much used car buying has changed in the last several decades. Luckily for you, the changes are all for the better! Leveraging the power of the internet has put consumers in charge of the buying process for all sorts of things, including used cars. At Auto City, we get this and we're fine with it because we've always got your best interests in mind. This is why we even offer a 3-day Moneyback Guarantee, no questions asked. If you're ready to experience the Auto City Advantage, visit us online or in person today!