2016 Kia Optima Review: The Camry and Accord Take Notice!
---
Just like the brand itself, Kia Optima was never a big deal. After so many years of going overlooked, regarded as a cheap car from the Far East, Kia has stepped up their game over the last few years on all accounts. Style, quality and the driving experience, I absolutely love what they are doing with their cars. But it took a slow and steady climb to reach the top.
Kia was founded in 1944 as a manufacturer of steel tubing and bicycle parts. By 1951, they became Koreas first domestic bicycle company. Fast forward to 1974 when their first car was produced. But it wasn't until 1992 when Kia finally made it's way to the US market, starting with humble stateside beginnings, sold in only 4 dealerships in Portland Oregon. They struggled to keep their heads above water. Sales were not great, and the cars really didn't offer anything unique. Broke, bankrupt and ready to fold, Kia gets swooped up by Big Brother Hyundai in the nick of time.
In 2005, Kia snatches up wiz kid automotive designer Peter Schreyer from the clutches of Audi, and places him in the well respected post of Chief Design Officer. Schreyer then heads up the complete tear down and rebranding of the entire Kia lineup. He redesigns the cars with an elegant, European-like profile, subtle, sporty & sleek. He introduces us to the Kia's now most distinguishable feature, the "Tiger Nose" grill.
With fresh new designs, rivaling those of European car makers, people start to take notice of Kia. Striking good looks, solid build quality and reliability. Suddenly, Kia is a major force in the Car Wars, and becomes South Korea's new hope. stepping up their game forced the entire industry to change, especially in the Far East. Even it's parent company, Hyundai must now follow suit with their line of cars as well, bringing sleeker lines and European class to the Sonata, the Genesis and others.
At the center of it all is the Optima, not their biggest, most luxurious sedan, but as the mid-size family sedan, certainly their biggest seller.
Let's have a look around shall we?
KIA OPTIMA: FIRST IMPRESSIONS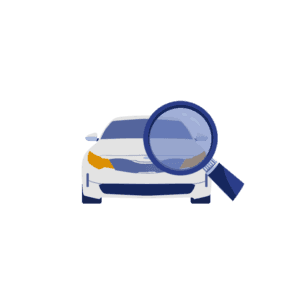 My walk around of this car was a real treat. In my humble opinion, one of the nicest looking midsize sedans on the Market. They really nailed the design, not overstyling or trying too hard, with sleek lines and just the right amount of flair. However, I did like the previous Optima model better, the first of the Schreyer era (2010-2015). It was more striking, more of a head-turner. It's the car that made me take notice of Kia. This second generation Schreyer Optima is still pretty, but they have definitely scaled back on some of the more striking design features, as if they are playing it safe. Perhaps the last design narrowed their sales market. Who knows?
The car I tested was the LX trim. Besides missing some obvious fully loaded features like leather seats, sunroof, premium sound system, this base model was smart and very well appointed. Getting into this car, really didn't feel like it was missing anything at all. Despite missing the leather, it was comfortable and felt a bit more upscale than some of it's competitors. As with the exterior, they scaled back on the unique flair of the previous Optima, which is where this car really felt like a BMW from an alternate timeline, with it's driver oriented slant, and thematic shapes matching the rest of the car's lines. This model is more simple, but well laid out.
This car was a solid, fun driver! Sporty handling and a smooth suspension made it a pleasure to drive. There was some weight to it which made me feel in control of the car. The manual shift mode was responsive and the car handled a tight corner with ease. I wouldn't take it to Track-Day, but I'd certainly be happy with it on a weekend drive. The SX trim offers a 2.0 liter turbo engine with 245 Horsepower. But I really didn't feel like my Optima's 2.4 N/A engine was missing any power.
LASTING IMPRESSIONS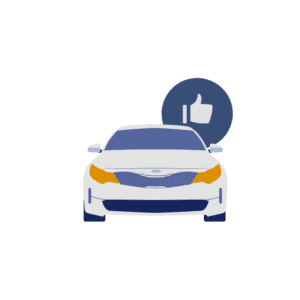 Overall, this car offers great value, and I'm a fan. It's good looking and drives great. Edmunds.com consumers agree, saying this car is a real treat. And for the price they are glad they switched over from brands like Audi. The design of this new model is rather disappointing but only when comparing it to the previous model. Still, line it up next to any other midsize family sedan and it still stands out.
If I had the money to buy one, I would still probably spend my money elsewhere, as my personal preferences lead me to lust after more impractical vehicles. However I would absolutely recommend the Optima to anyone shopping in the midsize segment.
KIA OPTIMA REVIEW & RATINGS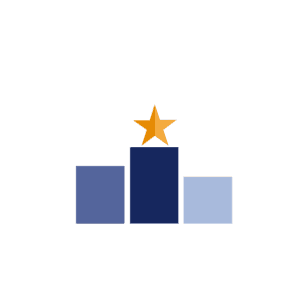 VALUE – 9
Snatch one of these up while you can. They're as good if not better than any Japanese midsize sedan, but still offered at lower prices. Also, the base model has an awful lot to offer.
BUILDS QUALITY – 7
For the most part, amazing fit and finish, but I found some cheaper bits and pieces along the way that wont last as long as the rest of the car. Mostly the trunk floor and lining.
DESIGN/STYLE – 7
European styling and clean lines make this car stand out among it's competitors, but I like the last Optima better. They played it safe this time around. Take a chance, Kia, it's what made me notice you isn't he first place.
COMFORT – 7
Perfectly comfortable and spacious. The back seat felt more like a full-size than a midsize, and the smooth suspension made for a luxurious ride.
PERFORMANCE/HANDLING – 8
For what it is, it's one of the best. Solid driver, nice pedal feel and firm braking, make this an enjoyable, above average driver. If you spring for the SX model, it comes equipped with a 2 liter turbo engine bringing your horsepower up from 185 to 245.
VISIBILITY – 4
It's awesome styling does hurt the sight lines. It's bulky hood and trunk lid makes knowing where your front and rear ends are rather difficult. As much as I like the C-pillar's kink, you have mighty big blind spots. I would imagine this takes some getting used to.
CARGO – 6
Big trunk but nothing special. The spare tire lid is sagging, which means I wouldn't trust loading heavier equipment. The trunk lacks as much depth and width as it has height, which is less convenient for me.
COOLNESS FACTOR – 6
If it was the previous Kia Optima I'd give it an 8 or 9, but you wont turn heads in this thing. It's smart and sensible. But the Kia badge is still working to earn global respect like it's German competitors. Still, there's something to be said about the underdog.
OVERALL – 6.5
I expected my love for Kia, and this Optima to earn a higher rating. Great looking, solid built and excellent driver. I would still prefer this over half the other midsize sedans out there. I hope when the next Optima comes along, they revert to taking risks and being daring. Perhaps by then, the Kia brand will also be more universally regarded as the cool cars they are.
2016 KIA OPTIMA SPECS
(LX Trim, These specs are nearly identical to the 2016 Honda Accord LX)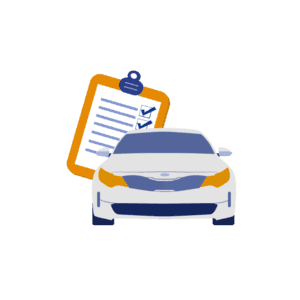 -Engine – 2.4 liters, Inline 4 cylinder, DOHC with 16 valves.
-185 Horsepower
-MPG – 24 city / 35 highway
-Curb Weight – 3,200 lbs.
-Cargo capacity – 15.9 cu ft.
-Seats – 5
As recent as a couple of years ago, Kia Optima was never a hot seller at our dealership. We often tried to introduce the Optima to the Camry or Accord shoppers and always with limited success. Not anymore! Korean manufactures came a long way in terms of quality, styling, features and warranty to offer an unbeatable value. The Optima along with the overall Kia model lineup is not an underdog any more. It is a sedan that consumers often point out after thorough research and consideration as the one offering an unbeatable set of features, style and value.
At Auto City we always have Optimas in stock.  Check our current inventory for a perfectly reconditioned Kia Optima and save thousand versus buying brand new!