The Best Used Cars for Uber and Other Ridesharing Services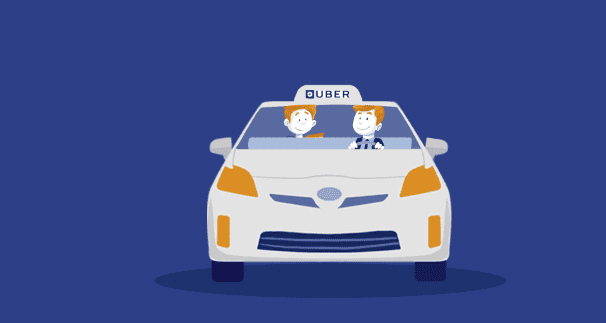 If you've joined the growing ranks of Uber drivers out there, or are thinking about it, owning the right car can be a difference-maker between putting more cash in your pocket each month, or not. Buying new is probably not an option for most due to several factors, starting with the higher price of a new car which will jack up your monthly payments. Insurance premiums will also be costlier for a new vehicle, and it will then probably depreciate in value by up to 20% soon after you drive it off the lot- but more on that later. So for most Uber buyers, purchasing new simply isn't practical with respect to your profit margins, which then leaves you with the option of targeting a quality used car for your business.
That said, it's important to find a vehicle with the best value for the price that also won't nickel-and-dime you each month with expenses. Then there's the fact Uber operates 4 different rideshare platforms and that your car must conform to the guidelines set forth within the platform(s) of your choosing. Before coming on board, new drivers must also pass an Uber auto inspection, which means the one you buy needs to be up to their standards. To simplify matters, Uber now publishes a pre-approved vehicle list for its drivers, with vehicle requirements broken down by platform. All of these factors come into play when you're considering which used car to buy. So if you're an Uber driver who's looking to upgrade your revenue-generator, here are some tips to help direct you towards making the best used auto buying decision.
What Operating Costs do Uber Drivers Face?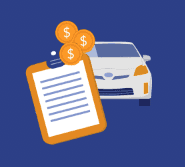 Every used car is unique due to its history including upkeep. Rule #1 is to never pay more for a used car than you should, because doing so will haunt you every month when an unnecessarily high payment's due, and that could significantly diminish your Uber profits. Online sites like Kelly Blue Book (www.kbb.com) and Edmunds (www.edmunds.com) are great ways to price shop comparable vehicles by make, model, year, and mileage. Read the online customer reviews, and how their experiences relate to your driving needs. In addition to a monthly car payment, other operating expenses Uber drivers can expect include:
Maintenance and upkeep– You want to find a reliable used car, one that won't eat up profits with a lot of unexpected repair bills and that has a cleaner vehicle history report (VHR). VHRs are available by running the vehicle's identification number (VIN) through sites like Carfax (www.carfax.com) or AutoCheck (www.autocheck.com). Scan the VHR for red flags like accidents, salvage records or a poor service history; although regarding the latter keep in mind many smaller shops don't report data.
Car depreciation

– Depreciation is the rate at which a vehicle loses its value over time. A car's age and mileage are the two key factors that influence depreciation. If you're considering buying new, remember that a new care depreciates on average by 20% just within the first year. Then the rate slows down noticeably during subsequent years. Therefore, finding a quality used vehicle may be more money "wise" when driving for Uber. To do so, use Kelly Blue Book and Edmunds to locate used cars that tend to hold their resale values better than others. You'll really notice the depreciation factor later on when it's time for you to sell or trade in- but then it will be too late.
Fuel costs

– It's important to find a roomier vehicle that also rewards you with monthly fuel efficiency savings, like a hybrid.
Auto Insurance

– This can sometimes be a confusing topic for many Uber contractors. Transportation Networking Company (TNC) policies, which is what you need as a contractor, are available through Uber whenever you are online. However, Uber-originated policies won't cover you when you are offline, so you will also need to pay for private coverage when driving your vehicle for personal use. Or, you can skip the Uber insurance all together, and take out a policy that includes a TNC rider through a private auto insurer. If you are a licensed commercial driver who also works for Uber, you will be covered under the commercial auto insurance policy that's mandated based on state and local requirements. No matter what path you take regarding insurance you will pay more as a ridesharing contractor, and that's just a fact. Certain vehicles come with higher premiums, like SUVs and luxury cars, so choose a used car that's not going to break the bank each month just for insurance coverage.
Taking under advisement all the above points, finding the best overall used car value as you look to maximize your monthly profits will make a world of difference as your Uber career plays out.
Choosing the Best Uber Car for Your Passengers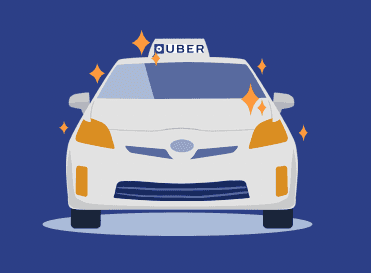 As was mentioned above, Uber maintains at least 4 service levels in each city they operate in based upon passenger needs, from basic UberX to the top-end UberSUV. Each platform features different rider comforts and vehicle features that must be provided in exchange for riders paying higher rates. For the most part, all approved Uber vehicles must also be 10 years old or newer, although that varies by region. In general, you'll want to find a car that's roomy, comfortable and dependable to optimally accommodate your passengers. Also bear in mind that ridesharing needs differ from your personal ones, so that used 2-door sports car you've been eyeing is probably not the best option for your Uber business.
You also want a reliable car that won't break down when you've got a carload of passengers. That'll probably mean kissing your tip goodbye, but not that bad online review they'll post about their experience- and that's simply bad for business! Additionally, providing these passenger amenities will go a long way towards guaranteeing a more positive ridesharing experience for all:
Creature comforts that are in good working order like A/C, heat, stereo, back seat cup holders and USB ports, along with power seats and windows

A spacious interior with ample leg, seat and head room that will accommodate all passenger body types

4-doors for in-and-out ease

A quiet interior with comfortable seats and a smooth ride

Adequate vehicle safety features starting with multiple air bags and a good field-of-vision for you and your riders. Additional safety features should also lower your monthly insurance premiums.
Combining these passenger comforts with your monthly operating costs, here are some of the
best used vehicles for each Uber platform based on feedback from both Uber drivers and their passengers, according to ridester.com:
UberX

– These are all compact to mid-range cars that must hold up to 4 passengers comfortably. UberX cars don't qualify for any other Uber platform, and the best ones are: Acura ILX, Chevrolet Equinox, Ford C-Max Hybrid, Ford Fusion, Honda Accord and Accord Hybrid, Honda Civic, Hyundai Sonata and Sonata Hybrid, Lincoln MKZ, Mazda 3, Mazda 6, Mitsubishi Lancer (2014 or newer), Nissan Sentra (2014 or newer), Suburu Imprezza (2014 or newer), Toyota Camry, Toyota Corolla, Toyota Prius and Prius V, and Volkswagen Golf Sportwagen.
UberXL

– These vehicles must seat up to 7 passengers, and are also approved to be driven as UberX transports. The best used vehicle choices are: Dodge Grand Caravan, Honda Odyssey, Hyundai Veracruz, Land Rover LR3, Mitsubishi Outlander, Toyota Sienna and Toyota Highlander Hybrid.
UberBlack

– For passengers who enjoy being pampered, this luxury level of Uber delivers a higher-end rider experience. A pre-approved luxury car with a black interior and exterior is a must, and all vehicles in Uber Black are also approved for UberX applications. The best ones for the job include: Audi Q5, BMW 3-Series GT, Hyundai Veracruz (also approved for UberXL), and the Jaguar XF.
UberSUV

– These vehicles should ideally seat up to 6 passengers, are required by Uber to be of the higher-end SUV variety, and all also qualify for the UberX platform. The best choices at this level are: Infiniti QX60, Nissan Armada and Toyota Sequoia.
There you have it: the best used auto values from the perspective of Uber drivers and the satisfied passengers that use them. As your career moves onward, we wish you nothing but success with your Uber driving venture!
Calling All Uber Drivers… Stop by AutoCity Today!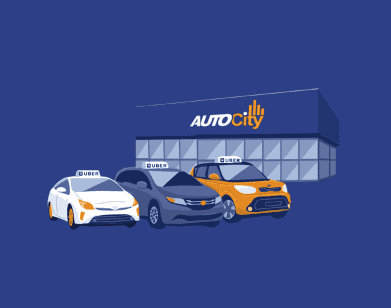 As the ranks of Uber drivers continue to grow, Auto City has worked with many of them at our used car dealership in San Diego. At Auto City we really enjoy assisting Uber drivers, as our huge inventory of top-quality used cars, affordable prices and low-pressure sales approach serve their needs well. We don't allow lemons or inflated prices, but we do sell affordable and dependable used vehicles that first undergo a multi-point inspection by qualified technicians. For the Uber drivers who stop in, you'll find a wide-variety of reliable, fuel efficient and comfortable better used vehicles to meet your needs no matter what your Uber driving level is. All our vehicles come with a vehicle history report upfront so there's no guesswork, an ironclad warranty and 3-day, no questions asked money-back guarantee. On-the-spot financing is available, so even if your credit history isn't the best or you're a first-time buyer, we'll get you approved. Whether you're an Uber driver or not, we've devised an overall car buying experience that's enjoyable, seamless and stress-free! Start your search at Auto City.