Pros & Cons of Buying a Used Car Online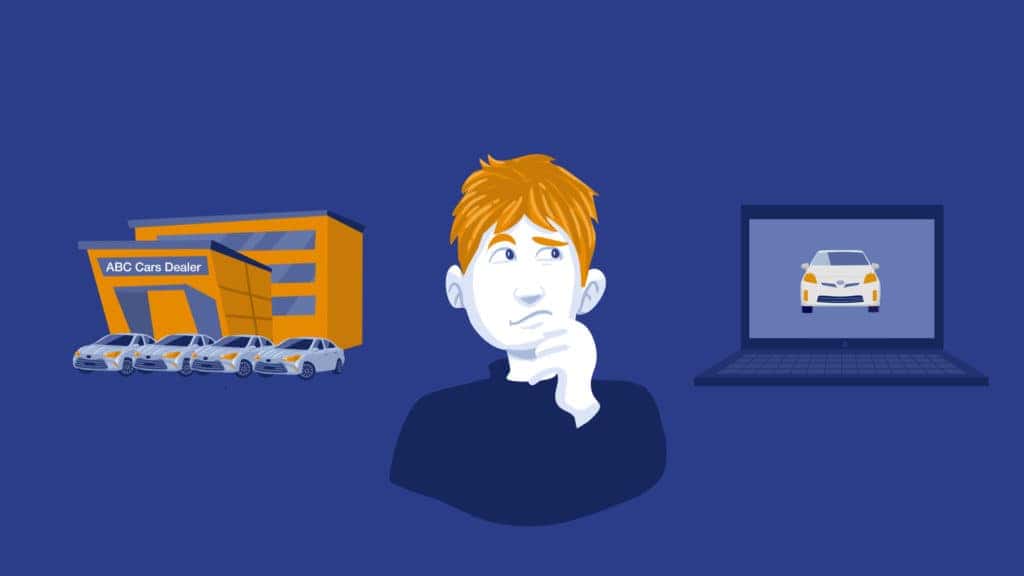 For many years now websites like TrueCar, Autotrader and Carfax have advertised their services as a means to buying a used car online. And although that fingertip browsing experience has changed the way people shop for used cars, you can't actually purchase an auto through them. You still have to contact the seller, arrange financing, negotiate a fair market price, physically get to the vehicle and complete the paperwork in person.
But now most of that's changed, as there are websites like Vroom, Carvana (and many others) that provide users with the opportunity to carry out an entire one-stop used car transaction, including financing, within minutes. Even trading in your old car is possible. And, you can do so without ever speaking to a human being if that's your goal. But do these online car buying sites represent the wave of the future, or merely serve as a passing fad that still doesn't deliver the coveted panacea that car buyers truly want? Only time will tell, and in the meantime let's take a look at some of the pros and cons of completely buying a used car online versus the "antiquated" ways of the past.
What are some Advantages of Buying a Used Car Online?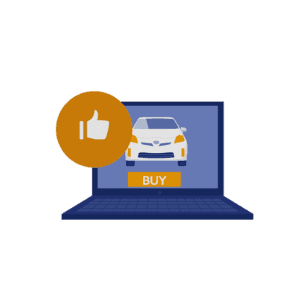 Let's face it; most of us get a little queasy just thinking about visiting a local dealership to test drive used cars. Often you've got the high pressure sales tactics, inflated dealer prices (that reflect commission "cushions") and uncertainty about what exactly you're getting. That all being said, here are some advantages that buying a used car online provide versus traditional used car dealers:
Convenient shopping anytime 24/7/365;
No high pressure sales tactics;
Time saver as no physical traveling is necessary;
Large nationwide selection of used cars including rare ones like a Toyota RAV 4 EV or a Ford Mustang Boss 302 Laguna Seca;
No-haggle pricing (many traditional car dealerships have adopted a no-haggle model as well).
Areas that are a "wash" between the dealership and online purchasing include the likelihood that both local and online dealers typically provide vehicle history reports from either Carfax or AutoCheck. Then there's the fact that financing is readily available through their lending institutions, and that the vehicles have been run through multi-point inspections prior to market. Additionally, both approaches are similar when it's a late model used car still covered under the original manufacturer's warranty. And finally, you can trade in your existing car using either method. Now let's explore some of the negatives to purchasing a used car online as opposed to getting it from a dealership.
What are the Downsides to Buying a Used Car Online?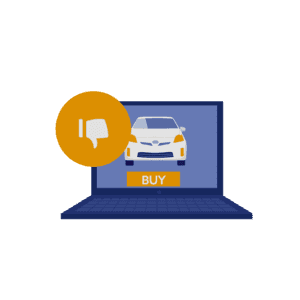 Every used car is different. So when it comes to buying a used car from a local dealer or privately, you can obviously kick the tires, check under the hood, and test drive it to your heart's content (well, almost). You can also look for dings, dents, leaks and evidence of major auto body work. As opposed to cyber-shopping, you can actually sit in the vehicle, play with the seats, see if the head and leg room fits your body, and take it on the road to truly see how it handles and performs. And, if you want to have your mechanic give it the once over that's pretty convenient to do. Here are some other cons of online car buying on sites like Vroom and Carvana versus the in person experience:
The process is not perfect. Just like with local dealers, you can look up reviews for online car retailers online on independent websites, such as Yelp and you will see how mixed those are: from customers who are stoked at being able to purchase a car from their couch to buyers who are completely frustrated with the process gone wrong;
Often can't get decent photos of the vehicle. Due to high volume, oftentimes stock photos are used rather than actual pictures of the car being sold. This makes it difficult to determine the car's condition inside and out, along with its true exterior and interior colors;
Sometimes takes several weeks to receive your car as opposed to driving right off the lot with it. There can be paperwork delays including getting the state DMV documents in order. Although online sales are backed by a limited guarantee, there are times it expires before the vehicle has even been delivered;
You don't know the true condition of the car, inside and out, or how well it was taken care of by the previous owner. No two used vehicles of the same make, model and year are exactly alike;
Tying into the delivery aspect, you may be charged a shipping fee by online used car sites based upon how far you live away from their "hubs". In some cases, the buyer is forced to pay the entire shipping cost;
No face-to-face interaction with a salesperson (yes, some buyers actually prefer that and not all used car salesmen are sharks). We humans are good at reading facial expressions and tics that cue tendencies like lying. Buying online makes those important human interactions nonexistent;
Complying with state regulations is at times difficult. For example, if you live in California and buy a car online that (unknown to you) came from Tennessee, it may not pass Cali's emission standard testing;
Getting all of the transaction paperwork completed and signed. Electronic signature software technology is now available, but some states still require old fashioned "wet" John Hancocks on the title, registration, purchase agreement, etc. With online selling transactions, you sign all of these when the car is either picked up by you or delivered into your hands. Car delivery delays mentioned earlier may cause paperwork holdups;
If something goes wrong, as it sometimes does with used cars, ho do you complain to and how will a potential problem be resolved? It is way easier to talk to a local representative than a customer service agent miles away.
So if you've already been able to sit in and test drive the make, model and year of used car you desire, an online transaction could work. However, carefully consider that a given type of vehicle carries a different history due to wear-and-tear, how it was maintained and what weather conditions it was exposed to over time. No two used cars are the same.
Read More: Top 4 Reasons Not to Buy Used Cars Online
Either Way Make Sure You Follow this Advice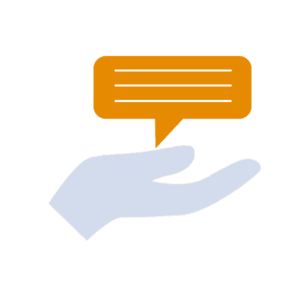 Whether you decide buying a used car online, or in person from a used car dealer, make sure you take these steps first:
Obtain a vehicle history report (Carfax or AutoCheck). Also read our post on how to read a Carfax Report;
Ensure the title is "clean" (no liens, salvage records, etc.);
Make sure it's been inspected prior to going on the market;
Read online consumer reviews about the specific vehicle;
Verify that the agreed upon selling price is set in stone and take the time to review and understand a finance contract. Here is how to understand auto finance contracts;
Take time to make sure that you understand any and all warranties on the car;
Try to obtain the vehicle's service and maintenance records.
In the end, following these guidelines will help you make a more informed purchase decision and hopefully grant you peace-of-mind after buying the car.
Should I Buy a Used Car Online or from a Local Dealer?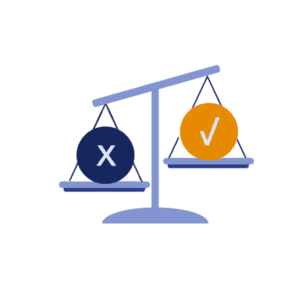 We live in an age where sometimes as consumers we allow online convenience to cloud our judgment. You have to carefully weigh the pros and cons of buying a used car online as opposed to doing so from a local dealership. What are your main reasons for avoiding a used car lot and considering an online purchase instead? Does it come down to disliking pushy salespeople, the fact you may be buying a "lemon", or that you're worried about inflated prices? If any of these describe you, there's actually a new and exciting way to purchase a high-quality used car in person: Auto City.
Auto City is a used car dealership in San Diego where the car buying experience is stress-free, fun and affordable. High-pressure sales tactics are not allowed, and all the used cars have undergone a rigorous checkup by our highly-trained technicians. All of our quality vehicles come with a free vehicle history report, an ironclad warranty, and our famous 3-day, no questions asked money-back guarantee. And, if your credit history is not the best, we can even take care of your financing on the spot. So if this sounds good versus taking a chance buying online, stop by Auto City instead! We've designed a car buying experience that's quick, seamless and affordable. Check out our used car inventory or stop by our location in El Cajon!