Auto City Introduces Day One Credit for Bankruptcy Car Loans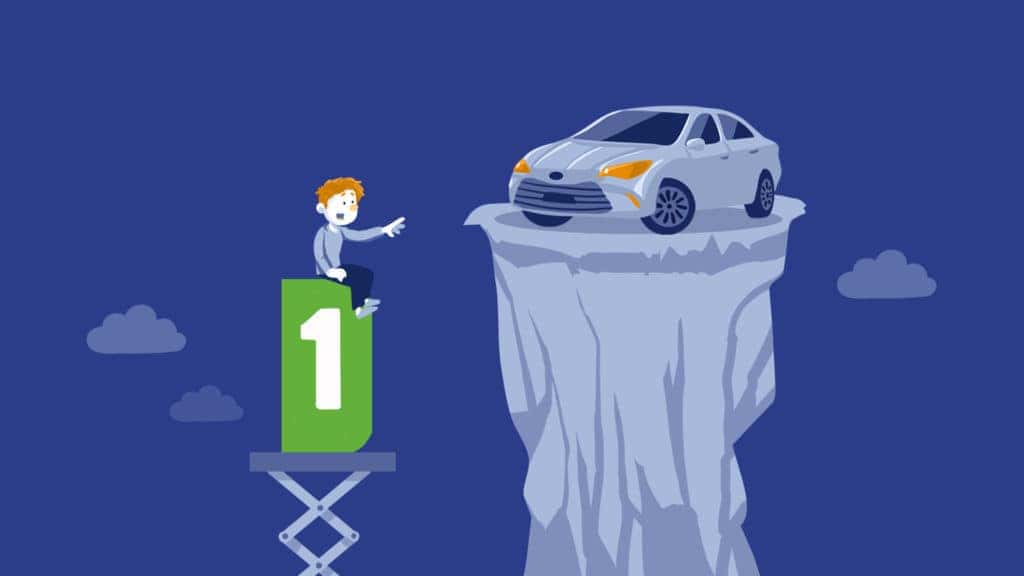 Auto City has been helping people in the greater San Diego area fall in love with a different kind of car shopping experience for more than a decade. We saw every piece of the car shopping process that was broken and fixed every one of them. From haggle-free up-front pricing to a great selection of newer used vehicles to our 3-day money-back guarantee, Auto City has your best interests in mind. Then we decided we wanted to buy more of our cars directly from you, so we launched Driveo as a better way to sell your car for more money than you'd ever get on a trade-in deal. Now we're launching another program to better serve our customers: Day One Credit, which specializes in bankruptcy car loans.
A Fresh Start with Bankruptcy Car Loans Through Day One Credit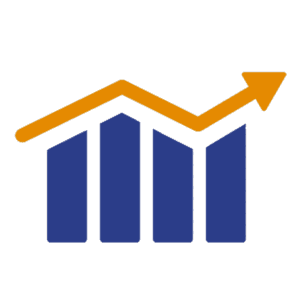 We understand how filing for bankruptcy can be very stressful. If you also discover you need to replace your car, you might feel completely overwhelmed. After all, if you just filed for bankruptcy or are in the middle of one, who is going to help you finance a vehicle purchase? Many people in this situation just assume they're stuck. Not so! Day One Credit was launched by the same knowledgeable team of people behind Auto City, where helping people get the financing they need in spite of bad credit has been an important part of what we do from, well, day one!
Too many people think of bankruptcy as an ending when in reality it is a beginning. Bankruptcy laws were designed to help consumers get out from under crushing loads of debt. Whether the cause of your debt was unexpected medical bills, job loss, a divorce or a series of poor spending decisions, everyone deserves a chance at a fresh start. Filing bankruptcy is how you get the fresh start you need.
You Just Filed for Bankruptcy. Now What?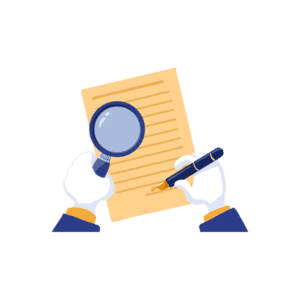 If you have already filed or are about to file for bankruptcy, you're probably worried about the effect it's going to have on your credit score. But in reality that damage is already done. Your credit score has already suffered. Filing bankruptcy is actually the first step towards fixing your credit! So how do you go about rebuilding your damaged credit? The credit bureaus want to see you being responsible with credit after filing bankruptcy. But who is going to extend any credit to you if you're in bankruptcy? This is where many people stop, and it's easy to understand why. Many traditional lenders simply don't want to work with bankruptcy customers at all. But their loss is our gain here at Day One Credit!
We've spent years building an incredibly strong network of lenders who specialize in loans for every kind of bad credit situation, including bankruptcies. It doesn't matter if you have a Chapter 7 bankruptcy, a Chapter 13 bankruptcy, or a discharged bankruptcy – we can work with you to find a loan to meet your needs! And this is how people in the San Diego area can begin to rebuild and restore their damaged credit – bankruptcy car loans with Day One! Financing a car purchase and making monthly on-time payments will put you on the path to fixing your credit score. And, of course, keep up with your monthly payments on any debts that weren't included in the bankruptcy, such as mortgage payments and student loan payments.
How do Bankruptcy Car Loans Work?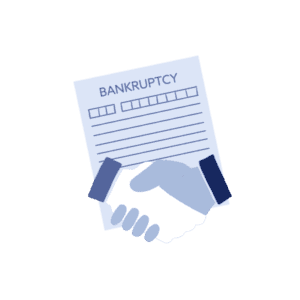 The lenders in the Day One network are companies that realize bankruptcy customers need loans to purchase vehicles just like other people. They are willing to take on a little extra risk to get a steady stream of customers most traditional lenders will not even consider. Yes, the interest rate and APR on bankruptcy car loans are going to be higher than people with better credit, but it's a small price to pay if you need to purchase a vehicle when you have an open or recently discharged bankruptcy. But, keep in mind that once you've filed bankruptcy, your loan rates will probably be better than the person with a bad credit score and lots of debt who hasn't yet filed for bankruptcy. Why? Because these specialized lenders recognize you're on the way to reducing your debt through bankruptcy – which is a good sign!
If you haven't yet filed bankruptcy but are considering it, you'll need the help of a qualified attorney to guide you through the process. Day One Credit knows some of the best bankruptcy attorneys in the San Diego area and is happy to recommend one to you. Day One's Bankruptcy Blog is also a place to visit for informative articles related to bankruptcy and bankruptcy car loans.
The Benefits of Day One Bankruptcy Car Loans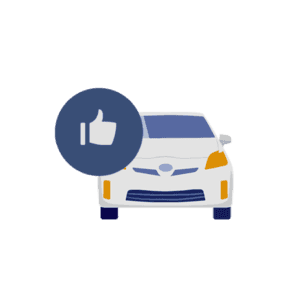 We've figured out how to do this right, which means you'll experience nine key benefits when you work with Day One Credit to find the bankruptcy auto loan you need:
No Money Down: Most of our customers qualify for a no-money-down loan with affordable monthly payments.
Restore Your Credit: You can you start rebuilding your credit on day one of filing bankruptcy by working with Day One Credit! You don't have to wait. As soon as you have a Chapter 7 case number or a Chapter 13 confirmed payment plan, you can apply.
Ditch A Bad Loan: You can get out of your "upside-down" or "underwater" car loan by working with Day One to find the right loan and a more affordable car.
Trusted Reputation: We've been getting great results for our customers for so long that bankruptcy attorneys in the area refer their customers to us!
Improve Your Ride: We help you get into a newer used car with lower miles because it's way cheaper than buying a brand-new vehicle and will cost you less in the long run.
Unbeatable Experience: We know how this works and how to make it work for you. We are very familiar with all the common questions, and we can answer them for you!
The Best Cars: Our selection of top-notch vehicles can't be beat.
Great Rates: With your worst debts out of the way through bankruptcy, you're in better shape than many people with bad credit who haven't filed for bankruptcy.
Top Lenders: Our network of lenders specialize in bankruptcy car loans and will all be competing for your business – which means YOU are the one who wins!
If you're ready to find out more about bankruptcy car loans through Day One Credit, visit the Why Day One page of the website. If you still have questions after that, feel free to pay us a visit or just get in touch. Whether it's through our web form, by email, or speaking with a real person by calling (855) 475-4725, Day One Credit will be happy to help you in any way we can! Your satisfaction is always our top priority.