DIY Auto Repair: When Should You NOT?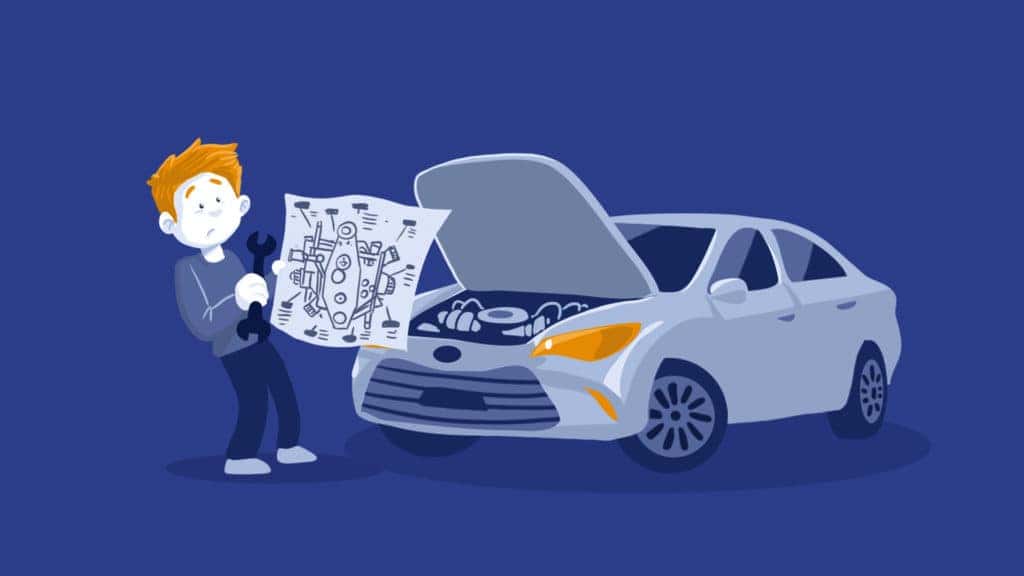 If you have a little mechanical aptitude, can follow instructions, and have a good DIY auto repair toolbox, maintaining and repairing your own vehicle isn't all that difficult. Thanks to the internet, you don't even have to have a mechanic-buddy to help you: there are videos and blogs covering all kinds of DIY auto repair and maintenance topics. In fact, you may have found this article searching for DIY auto repair tips.
The title of this article, though, might throw you off: Is there a time when you shouldn't attempt a DIY auto repair, taking it to a professional auto repair shop, instead? In fact, whether or not you know how to rebuild an engine or transmission or just know how to change the oil, everyone should have a trusted auto repair mechanic in their phonebook and have a good working relationship with them.
To DIY or Not to DIY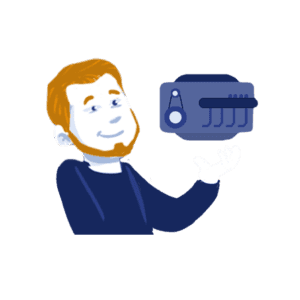 There are indeed plenty of things you can do on your own car with only a little bit of aptitude or experience, such as rotating tires, changing engine oil, or replacing an air filter or headlight bulb. With more experience and a DIY auto repair manual, replacing brakes, wheel bearings, axles, or shock absorbers is going to save you money and give you the warm fuzzies of a job well done, and all on your own! If you have the time and tools, factory repair manual, and a stunning DIY auto repair garage, well, there's no limit to what you can do on your car, even strip it down and rebuild it completely.
Still, there are times you might want to consider skipping DIY auto repair and heading straight to your local trusted auto repair shop, but this doesn't mean you're a failure. In fact, it means something quite different, that you recognize your limitations and the importance of a proper repair. It takes study and practice to get to the level of a master mechanic, and no amount of blog postings, video tutorials, or forums posts can make up for it. Here are three situations that might demand making a phone call to your trusted mechanic:
You Have No Time
Don't let anyone kid you: ANY auto repair takes time, DIY auto repair especially. If your schedule is tight and you've got an oil change due or your brakes are squealing, putting off the repair could do more damage. Putting off an oil change increases the risk of performance-robbing deposits and putting off brake work could make your car unsafe for you and everyone around you. If you're in the middle of working on your daily driver and get stuck, you might not be able to get to work on Monday. Don't put it off – call a professional!
You Have No Tools
There are some tools that are out of the range of all but the most dedicated of DIY mechanics. Basic OBD2 scanners can do basic things, but more sophisticated OBD readers can reveal finer details of how the engine is running and what other diagnostic steps to take. A Basic OBD2 scanner might cost $20 to $100, but a pro-level OBD2 scanner might cost upwards of $5,000. Similarly, DIY mechanics usually don't have tire machines, air conditioning recovery machines, or wheel alignment racks. When you don't have access to the tools to do it right, your trusted auto repair shop does!
You Have No Skill
As with everything in life, everyone is functioning on different levels. DIY mechanics might know more, or less, than junior technicians, but maybe not as much as a master technician. Also, some master mechanics work with just a single brand, so they get to know their cars well. If you're working on a system you don't know well, your diagnosis is going nowhere, or you get stuck on a repair, guessing could get you into a lot of trouble. Don't guess – call a trusted mechanic.
If you must resort to a professional auto repair shop, be sure to communicate what you've done to the car and what your concerns are. Don't be surprised if your trusted mechanic overlooks your own diagnosis, though, because it's only due diligence that he understands the problem instead of simply doing your suggested repair. Don't forget, these guys work on cars every day. Your diagnosis of the situation could be right on the money, or maybe you overlooked something. In either case, confirmation or getting the right job done saves you time and money and gets you back on the road with as little fuss as possible.
We appreciate that some car owners want to work on their own cars. After all, it saves money, can be educational, is often inspiring, and even draws some families closer together. At the same time, being able to recognize one's limitations is the mark of true maturity. If you have to call a pro, it doesn't make you any less of a mechanic!