Here is How to Read a Carfax Report
---
Jump to Video Version of This Article
When you're in the market for a new ride, one of the first places you should go to get all the details about the used car you're thinking of purchasing is CARFAX or another used vehicle history report (VHR). A vehicle history report is used to obtain important information pertaining to a vehicle's past. By using records from a state's Department of Motor Vehicles, insurance companies, police reports, and repair documents, a VHR can let potential used car buyers know of issues existing with the car before they make the mistake of purchasing it. A VHR often may reveal hidden problems that are not immediately obvious – tings like flood damage, theft, frame damage, many title issues and more. By knowing how to read a history report a used car buyer is able to make an educated decision about a car in question.
There are multiple options available when it comes to used car history reports, and most of them are fairly good. They can be found online or through your dealership. Some are free and some can cost upwards of $150! Two of the most popular websites for used car history reports are CARFAX (the company that pioneered the concept back in 1986, sending its history reports via fax machine) and AutoCheck.
For both websites, used car shoppers are able to subscribe for various levels of access to get information they need. Some reports go into further details than others and some sites allow you to purchase a single history report, multiple reports, or unlimited reports. But frankly, if you are shopping at used car dealerships and want to get the scoop on a used car, a good dealership should offer vehicle history reports for free on every one of its cars. As we already mentioned, Auto City provided CARFAX to our customers. If you are considering buying a car form a private party – having access to VHR is a must!
Vehicle history reports are crucial because they can offer you substantial insights about a car's past in terms of ownership, title, and sometimes even maintenance records. It will show each time the car was registered and where. It can also point out if the car's title is "branded," meaning that at some point an insurance company considered it a total loss and gave it a salvage title, whether from a bad accident, flood damage, or something else. You might also see if the car was in an accident that wasn't bad enough to total the car, in which case you'd want to verify that everything was repaired properly. After taking a look at a vehicle history report you may want to take the used car you are considering to a good mechanic for an inspection.
Of course, it's important to keep in mind that although a vehicle history report provides a lot of information, they are still not 100% reliable (even more of a reason why you may want to take the car to a trusted mechanic before purchasing). A used car history report can have things such as "false positives," which means the report makes the car look clean when in fact there was major damage or accidents that somehow didn't make it onto the report. Although such instances are relatively rare, you should still consider a vehicle history report as one source of information. Between the DMV, insurance company and police reports, some information can go missing or get miscommunicated so think of the used vehicle report as one key part of information before purchasing a used car. As mentioned, you might still have a trusted mechanic carefully inspect the car and give you his professional opinion about its condition.
When it comes to reading one of these reports, it is important to understand how to read a vehicle history report and make sense of the information presented to you. As you reach through the used car history report, you'll want to take the following into consideration:
Carfax Shows Ownership History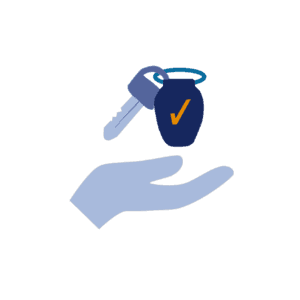 The used car history report will give you a list of ownership. You can verify how many different people have owned the car and if it has been registered in multiple states and locations. It will also tell you the kinds of owners – individual, government, corporate fleet, rental, and so on. Was the vehicle used as a taxi? Was it a pizza delivery vehicle? Was it used for government work? All of that information and more can be found in a used car history report.
Is the Title Clean?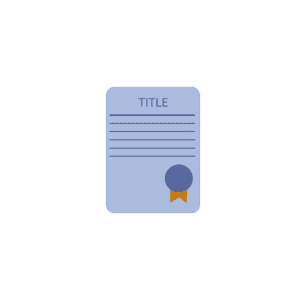 This is a really important one. You do not want to look at used car history report and see that the car title is still owned by a bank or lender. Additionally, you will want to be sure the car has never had a salvaged or branded title. If so, it means the car was possibly in a collision and branded unfit to drive. A salvaged car means the repairs of the car were far greater than the actual worth of the car so it is essentially junk. Oftentimes, dealerships or individual sellers will purchase cars with salvaged titles and repair them to sell. This is a huge red flag because often the damage done in a collision or major accident is irreparable. Things such as the electrical panel, computer systems and actual car alignment may be so far messed up that the car is no longer able to drive as it once did – despite the repairs. This can lead to future accidents, repairs, and complete breakdowns in the future.
Mileage Records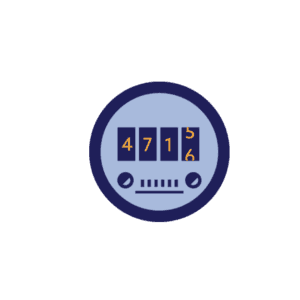 A history report serves as a good check on mileage, which should be recorded with every "historical event" included in the report. The mileage should go up in sequence throughout the report. If not, the odometer may have been hacked. The used car report will have the mileage report of when the car was first purchased, when it was sold, repurchased, etc. If you see anything fishy in the mileage report, you should talk to the dealership or seller to learn more information. For example, if an owner had a car for 5 years and didn't put more than a few hundred miles on it. That means the car could have been sitting for a long time or the odometer could have been rolled back. Look for red flags that may not be obvious. Don't be afraid to ask questions and get the answers you need before purchasing a used car.
Other Red Flags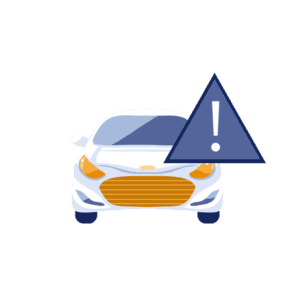 Look for reported accidents, airbag deployments, and anything that else that indicates substantial damage was sustained by the vehicle because you want to find out if everything was thoroughly and properly repaired. Many times these types of things are extremely expensive and "not worth repairing" for the owner. Instead, they will sell the vehicle. That means, the used car you have your heart set on may not have functional airbags or an electrical system that isn't working as it should. If the car smells of must or mildew, it could have been in a flood and have hidden mold that can be dangerous to you.
CARFAX Often Shows Service Records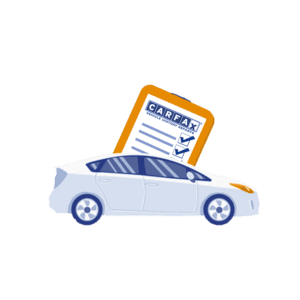 Service records is one area where Carfax stands out from the competition. Not all history reports have them, but when they do it's a nice bonus to know at least some of the vehicle's service history. In most vehicle history reports, any information that is negative about the car will typically be highlighted so it stands out. And again, keep in mind that the history report is only as good as what was reported into the databases from which the report draws its information, which means there can be mistakes and omissions. There are also shops that don't report their information up into the relevant databases. Pay especially close attention to the most recent parts of the vehicle's history. If you see multiple changes in ownership or multiple auction sales in the last year or two, this could be an indicator that something is seriously wrong with car.
As you can see, checking up on a used car that interests you by getting its vehicle history report can reveal a lot about a car – enough to make you either want to go ahead and make the purchase or run the other way!
---
(Video Version)How To Read A Vehicle History Report (CARFAX, AutoCheck).