The Risks of Remote Car Buying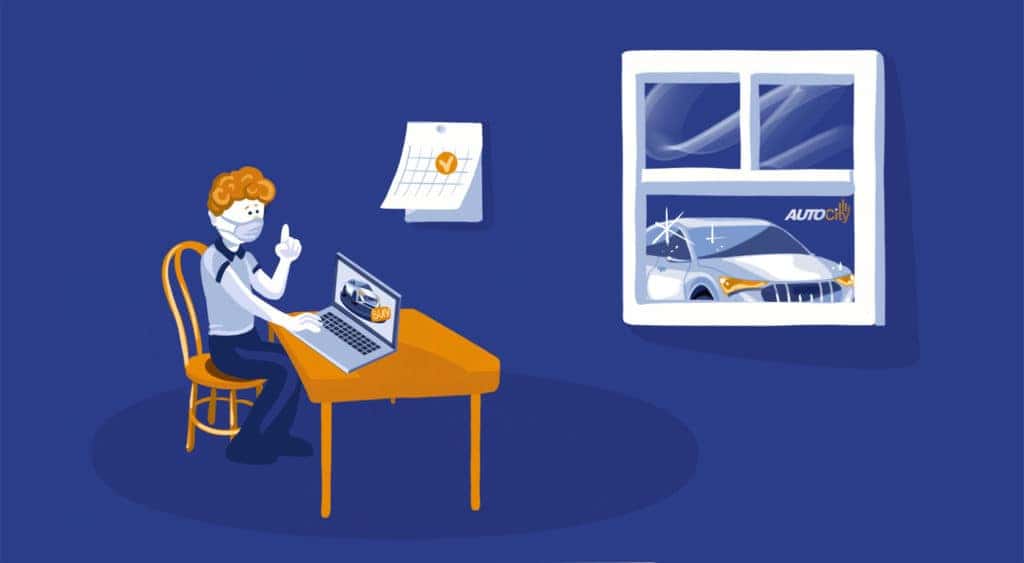 The rise of remote car buying was well on its way even before the novel coronavirus outbreak. But with the COVID-19 global pandemic in full swing, more people than ever are interested in finding ways to buy what they need without leaving home, and that includes cars. While distance car buying had its issues and risks, even more people will now experience first-hand all the different ways it can wrong.
Remote Car Buying in a Global Pandemic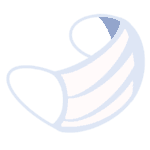 While many county and local governments were issuing their own stay-home orders in the early days of the outbreak, state-level orders were soon to follow across the country. In California, it was Thursday evening March 19 when Governor Gavin Newsom issued the state-wide shelter-in-place order. Each state also has the authority to decide which "non-essential" businesses had to shut down and which "essential" ones could remain open.
It's been confusing for car dealerships to figure out where they stand in all of this. Service departments were considered essential for car repairs, but sales weren't, except that sales could be done remotely, and then it was decided dealerships could also be physically open for sales but needed to follow social distancing and sanitization guidelines. Setting aside all that lack of clarity, many potential car buyers simply do not want to risk their own or their family's health by being out and about to shop for a car in person, never mind the many who are now unemployed and can't afford a car purchase. For those who do need or want to buy a car in spite of the pandemic but also want to minimize their health risk, at least there are plenty of opportunities these days to do remote car buying, right? Yes, but buying a car online does involve a number of risks. This article will help you understand the risks of remote car buying.
The Car Is Not What You Expected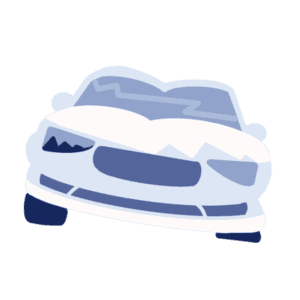 It's amazing how many customer reviews you'll read from extremely dissatisfied customers who went with one of the national remote car buying options. Of course, the websites of these companies make every single car listed look fantastic. In reality, they have very questionable practices about how they represent their vehicles. Customer are routinely delivered vehicles that haven't even been reconditioned, inside or outside! The selective photos on the website see to somehow miss all the scratches, dings, and marks. And then the inside clearly has not been thoroughly cleaned from the previous owners! Customers are always shocked when they discover sticky surfaces, food and candy wrappers, and even food itself amidst the trash. Even worse is when customers get a car that smells like cigarette smoke. In this day and age, the assumption is most people don't wat a smoker's car. Read the fine print of the big remote car buying companies and you'll find that the do not guarantee any vehicle is free of cigarette smoke, so you're stuck with it.
This isn't to even mention serious mechanical failures, broken equipment, or repairs that obviously should have been made. Broken seat belts, missing third row seating that was supposed to be there, cars that were obviously in a flood, bullet holes that have been roughly patched and painted over (and that one even had blood spatters inside the car—you couldn't make this stuff up). In short, the reconditioning practices of big remote car buying companies vary widely and often miss the mark by a lot. The dealership company does, in fact, make the buying process incredibly quick and easy. But you honestly have no idea what you're really buying, and it often turns out not to be what you were expecting.
Delivery SNAFUs are Common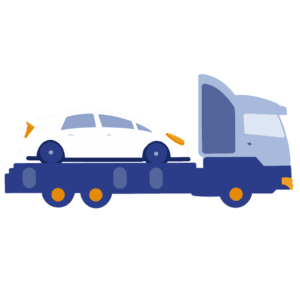 Delivery of the car you purchase from a big remote car buying company has to happen by appointment. But many of those appointments end up being delayed. The company really doesn't care if you made plans to take the car on a trip. Nor do they care when they notify you the day of that delivery is delayed even though you took time off work to get the car. The company also doesn't care if you already sold your other car. Are you getting the picture here? The big faceless company selling you this car doesn't really care about you. If they did, they would do things on time and go the extra mile to make things right. But they won't. And then when you do finally get the car and you discover it has issues and problems, that's just adding insult to injury.
Customer Service and Returns are a Nightmare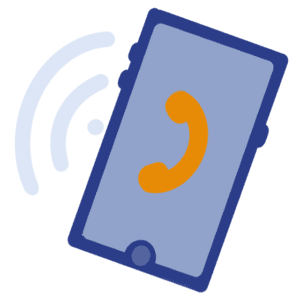 As if the first two points weren't bad enough, another place online buying can completely break down is when you have a problem that needs to be resolved. Remember how easy it was to select the car you wanted? It looked fabulous on the website, but now it has been delivered and it's all wrong. Let this be a lesson: Buying a car you haven't seen in-person or had the opportunity to test-drive is inherently risky. Well, at least the have a return policy, right? Maybe it's a seven-day return policy for a full refund. But when you contact customer service all you get is a runaround on returning it, and suddenly your seven days are up and you're stuck. Okay, so you can at least get the company to fix the few things that were wrong with it, right? The company will gladly send you $100 for your trouble, which won't come close to fixing what's wrong with the car. The companies that operate in this way are simply not doing good business.
The Financing Ends Up Being a Huge Headache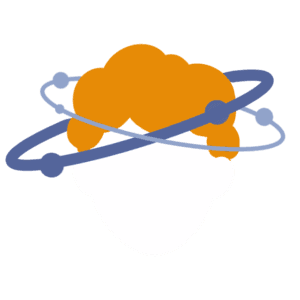 And if all of that wasn't enough, then you've got potential issues with financing. Most used car dealerships do not have a financing department that actually loans you the money to buy a car. They establish relationships with one or more lenders to handle the financing of used car loans. Even if you're lucky enough to have a good experience with remote car buying with one of the big companies that operates on a national scale, you might discover that the financing ends up being a huge hassle. And while it's not the used car dealership directly causing your financing problems, it is indirectly their fault for working with a bad financing company.
You'll find customer reviews out there that talk about paying off their full balance with a bank cashier's check, only to receive a slew of messages asking why they haven't made their regular monthly payment. If you decide to move forward with one of the big remote car buying companies, do yourself a favor and look into who handles their financing. You might not like what you see. Especially look for recent reviews for how the financing company is (or isn't) helping customers deal with the loss of income during the pandemic. Arrange your own financing instead of going with dealership's preferred financing partner. Better yet, go with a more reputable local used car dealer in your area.
Why Auto City is Your Least Risky Remote Car Buying Option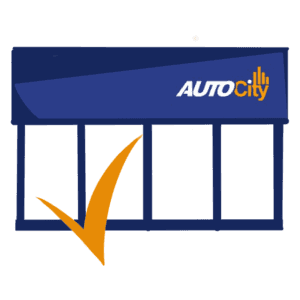 The large-scale remote car buying companies want you to think online car buying is a breeze. It's their whole pitch, and they've figured out how to make everything seem wonderful when you shop on their website and select your car. After that, however, things often fall apart. At Auto City, we think you deserve better. We're a local used car dealership in San Diego County, and we do things differently. We are open for both sales and service during the pandemic and are following all social distancing and sanitization guidelines. But you can also buy online from us, and you can do so knowing you will not go through any of the nightmares listed above. Here's why:
Quality Used Cars: We specifically focus on late-model cars with lower miles that are in great condition—the kinds of cars that give you way more bang for your buck than you get buying a brand-new car. Our pricing is up-front, firm, and competitive. You never have to haggle.
Free-Delivery Test Drives: And we don't expect you to buy a car without driving it first (though you're welcome to do so if you want). That's why we will deliver a car from our inventory anywhere in San Diego County that's convenient for you and your schedule. This won't cost you a dime, it's free of charge—no commitments, no obligations.
Reconditioned Right: We would never sell you a car that hasn't been put through our thorough reconditioning process. Every car we sell comes with a warranty, and we also have a three-day money-back guarantee—no questions asked.
Financing for All: Although we don't make car loans, we rock at finding them for you. We have solid relationships with some of the best lenders in the industry, including credit unions. When we get them competing for your business, you get better rates and terms, even if you have challenged credit or a bankruptcy on your credit report.
Excellent Customer Service: We happily point you to unfiltered customer feedback on sites like Google and DealerRater Because we're proud of the rave reviews we get!
If you're in San Diego County and don't want to take on the serious risks of getting your next ride through one of the big remote car buying companies, then it's time to experience the Auto City advantage. You can shop in person at our store in El Cajon or check out our inventory online and then schedule a free-delivery test drive to see it and drive it on your turf, on your schedule. This is car shopping you will love because we let you take the lead—no pressure, and no sneaky sales tactics. Got questions? Check out our common questions page to find answers, but also feel free to give us a call directly at 619-588-4349. We're here to help you get the quality used car that's right for you!