Why Used Car Price Haggling is a Thing of the Past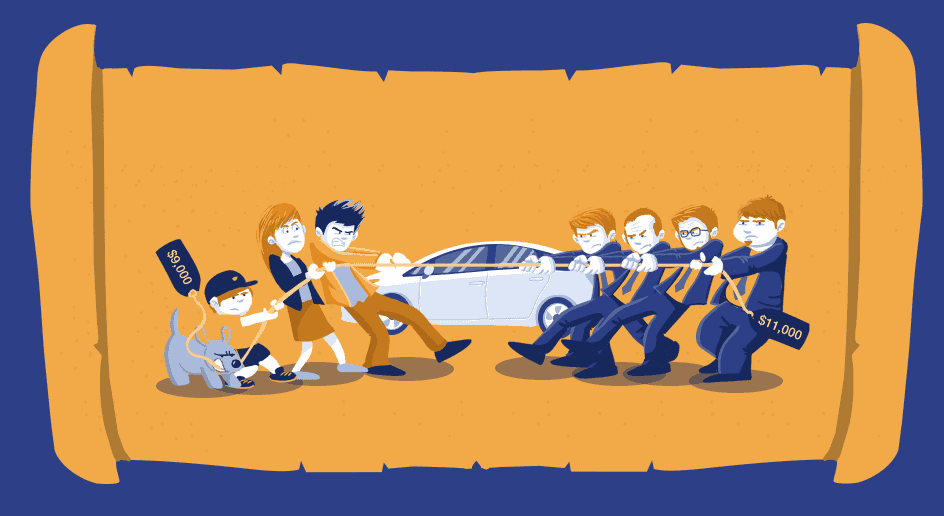 Used car price negotiating, or "haggling", is an American tradition nearly as old as apple pie, hotdogs and filing one's tax return by April 15th. For anyone who's experienced it, price haggling can be awkward, uncomfortable and downright stressful at times. There are anxious give-and-take moments between the customer and the salesperson involved, as both sides try to seek an advantage for opposing financial benefits. Under traditional compensation plans, salespeople are paid a commission as a percentage of the profit when they sell a used car. Those commissions are factored into the car's sale price, which is referred to as commission "padding", and increases its cost to the customer. On the other hand, of course, the buyer wants the best value they can find for the lowest possible purchase price. The ultimate goal for both is meeting somewhere in the middle and reaching an agreement that moves the transaction forward. Unfortunately, the haggling process itself can sometimes become downright confrontational.
But as they say, "Some traditions are meant to be broken", and the age-old trend of used car lot price haggling is beginning to show some cracks as it slowly fades away into the dustbin of history. In fact, more and more dealers, driven by the powerful impact of the Internet on used car sales, are looking to replace the antiquated price negotiating process that our parents and grandparents had to so painfully endure. As this new online car buying experience being embraced by consumers, it's also being used by car dealers on an ever-growing basis in an effort to reduce hard-selling tactics for all parties involved. The dealer's ultimate goal remains keeping customers coming back to their business. Millennials notably are moving in droves to do their used car shopping online as they represent a large market demographic for used car dealers. With all this in mind, let's take a closer look now at some important reasons why used car price haggling may soon be going the way of the dinosaurs and Dodo bird.
---
The Internet is Making Price Haggling Obsolete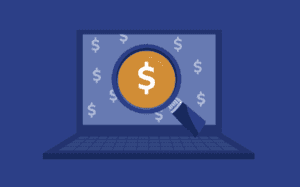 Unlike days gone by, a used vehicle's value is no longer a secret privy only to car dealers. Kelly Blue Book and Edmunds changed all that over 20 years ago when they went online with their widely-respected used car valuation services. Today there are used vehicle information Internet sites like TrueCar, Cars.com and Autotrader that are popularly used by consumers to instantly compare used vehicles and their prices nationwide. All you have to do is type in the make, model, color, year, desired mileage, preferred option packages, etc. for the vehicle you seek, and within seconds a browsable inventory awaits at your fingertips within a given geographic radius. Most importantly, the search results quickly provide users with a fair market price for that car.
As a result, this "click-and-buy" generation of used car customers is highly-informed before they even reach a used car lot and car dealers are aware of, and have already adapted to, this sea change. Most all dealerships have launched professionally-built, interactive used car websites showcasing their used vehicle inventories. In addition, many have designated Internet sales managers to address online customer inquiries and who set market-influenced pricing. And for a majority the Internet price is set in stone and non-negotiable, so no haggling is involved when you show up to check it out in person. With respect to the price, what you see online is oftentimes what you get.
Online used car shoppers can also quickly learn about the sales methods and reputation of a given dealer, including any comments related to pushy sales tactics, through Google and Yelp reviews. Without even setting foot on a used car lot they can first use these reviews to cross off the names of dealers from their list with shady reputations for price haggling, for example. Again, successful car dealers understand this fact and are doing everything in their power to conform to these customer-driven changes. On the flipside, it must be pointed out that online used car shopping still only goes so far due to the fact every comparable used vehicle is actually quite different because of its accident, servicing and wear-and-tear background. It's always wise to inspect the Carfax or AutoCheck vehicle history report (VHR) for these issues; two resources that can also be accessed online.
---
How Traditional Car Sales Commissions are Going Away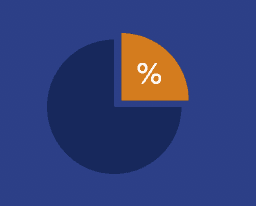 As was aforementioned, in the past most car salespeople were compensated mostly by profit-driven sales commissions, calculated off a percentage, for each vehicle they sold. Today, there's a movement sweeping across the used car dealership landscape to transition sales men and women to commission-free compensation packages. Instead, they are being paid an annual salary or a specified bonus, like $100, for every car sold within a given time frame. This has shown promise for both customers and salespeople alike, as it promotes a selling environment with less haggling and a shared goal of putting the buyer behind the wheel of the vehicle that best meets their overall objectives, instead of one that makes the salesperson the highest commission. It also eliminates the need to slightly inflate the price of a vehicle to offset the salesperson's commission that their boss will have to pay out.
Online used car purchasing sites have also now popped up, where the entire start-to-finish buying process can be handled virtually, including financing, licensing and delivery arrangements. Although this newest wave of used car buying websites was initially eagerly-anticipated by consumers, there have been some glitches reported which are issues that are typically easily addressed when physically at a car dealership, but not so much online. In other words, there are still a few "bugs" with this concept of total Internet used car purchasing that need to be worked out before it replaces its old-fashioned, in person used car lot predecessor.
As the trend of eliminating commissioned salespeople gains traction, it must be noted that those "brick-and-mortar" dealership salespeople still serve an important role when you're looking to buy a used car. The new breed of knowledgeable and well-trained used car "consultants" can invaluably educate you on the various features and options of a given vehicle, along with:
Providing background on the vehicle's history (Most dealers now offer free VHRs in person or online)
Any remaining manufacturer's warranty information
It's closest competitors and how one car compares to another
Answering financing questions you may have
Finding the right vehicle for your overall driving and transportation needs
By moving away from the pressure of making a higher commission for the salesperson by selling a more expensive vehicle that doesn't necessarily best fit the needs of the customer, it's actually resulted in a more enjoyable buying experience for all parties involved. And, there's not much room for price haggling along the way, as many dealers are simply going to a combination of upfront, set pricing on all their vehicles that's clearly advertised on their websites, along with non-commissioned sales consultants that assist you in a more relaxed, low pressure setting.
---
There's No Need for Price Haggling at Auto City!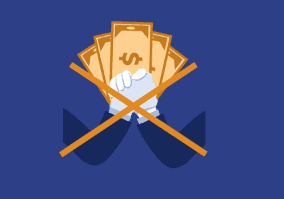 Price haggling is something Auto City  eliminated long ago, along with high-pressure sales tactics, questionable used car quality and unfair financing hoops to jump through. In fact, we've created an overall used car buying experience featuring upfront pricing on our entire inventory using a process that's fair, fast and affordable. Our knowledgeable, highly-trained sales team stands ready to expertly answer any questions you may have, while all of our used cars first undergo a multi-point inspection by experienced technicians because we don't allow lemons on our lot. We make available vehicle history reports for every car we sell, and all of our used vehicles come with an ironclad warranty and 3-day, no questions asked money-back guarantee for your peace-of-mind. Check out our inventory of used cars and find your dream ride today!