Why Used Car Reconditioning is The Single Most Important Thing when it Comes to Car Shopping!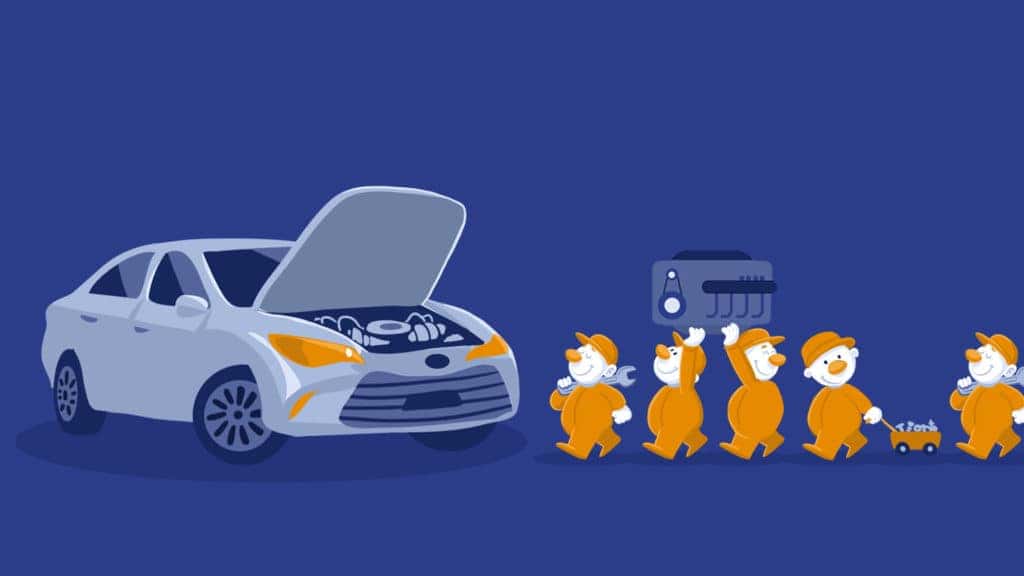 When shopping for a used car, everyone wants to find one for a good price that's in great shape. One challenge is how difficult it is to compare different used cars, because each one is unique and different depending on how their previous owners drove them and cared for them. When you're looking at various used cars at a dealership, the most important thing of all is the reconditioning that went into preparing them for sale as it will ultimately determine the condition of that used car, its overall cost of ownership and how good or bad it is posed to serve its new owner. For this reason a lower priced used car does not always equal a better deal. A properly reconditioned used car may be more expensive initially but ii will surely save a lot more in the long run.
Used Car Reconditioning by the Numbers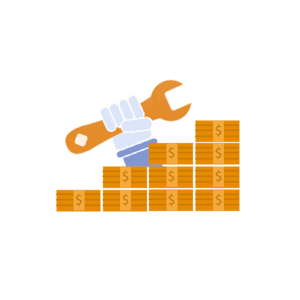 It's great when a customer comes into a dealership with an awesome car and wants to trade it in towards another because the dealership didn't have to do anything to find the car. But most dealerships can't run a successful used car operation relying solely upon trade-ins. Another option for acquiring inventory includes buying cars from wholesale auctions, which is what most dealerships do. Either way, the single most important thing for any dealership's used cars is the care and attention that goes into reconditioning them.
Most people don't realize how much reconditioning affects the operations of a car dealership, whether it's an independent used car dealership or a new-car dealership with a used car division. What's interesting from an industry point of view is how much the overall spend on reconditioning has gone up in recent years. The last year for which data is available is 2017, during which the average amount spent at a new-car dealership for reconditioning used cars was an eye-popping $635,453 (back in 2009 this figure was only $288,479). Why is the spend on reconditioning so much these days? It has a lot to do with what's happening in the new car market.
Right now, new car sales are in a slump. In fact, the first quarter of 2019 saw new car sales dip under 3 million units for the first time in six years. Higher prices on new cars have pushed many consumers to buy used cars instead – the average price of a new car is now above $34,000. But here's the thing: Someone who is deciding to buy used instead of new wants their used car purchase to be as close to new as possible while still saving money, and it's this demand for higher-quality used cars that is a major driving force in higher reconditioning spends at dealerships.
Reconditioning versus Detailing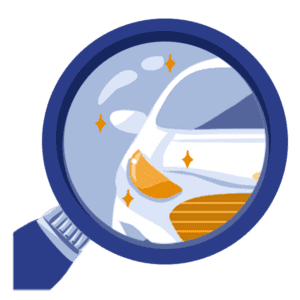 Detailing is an important piece of prepping a used car for sale. It consists of thoroughly cleaning (inside and out) and preserving a car so it looks and feels as close to new as possible. But detailing is what happens at the end of the reconditioning process, which involves everything that goes into repairing and restoring the vehicle to something as close to new as possible. Reconditioning can include all kinds of repairs, such as headlight restoration, paint chip repair, plastic trim restoration, repairing holes and tears in cloth, fixing dents and dings, vinyl and leather repair, carpet dying and rejuvenation, foul odor-removal, and on goes the list to include any kind of mechanical or cosmetic repair needed to bring the vehicle up to standards for presenting on the lot.
Speed and Quality are the Driving Forces Behind Used Car Reconditioning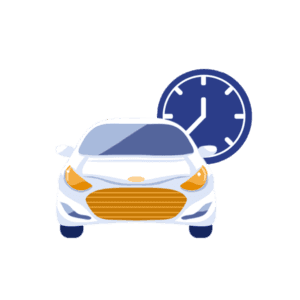 A car sitting around waiting for reconditioning to get started or finished is a car that is not out on the lot being sold, which means it's costing the dealership money. As you might expect, dealerships are looking to recondition vehicles as quickly as possible to keep their inventory fresh and moving. But they also have to pay attention to the quality of the work in order to fetch the best prices and maintain their reputation for quality vehicles. Every dealership is different in this regard. The ones who are aren't paying attention to the efficiency of the reconditioning operation are taking upwards of two weeks to get a car ready, which is way too much time. The dealerships who are doing everything in their power to speed the process up have to be careful not to cut corners and sacrifice quality. In the industry, the metric being tracked is often referred to as recon-to-front-line time or time-to-market, and it does have a surprisingly large impact on gross profit margins, so it's something good dealerships pay attention to.
Auto City Takes Reconditioning Seriously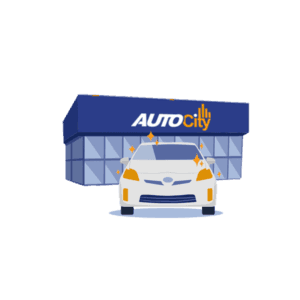 Here at Auto City, we take reconditioning more seriously than many dealerships. Why? Because we know that our excellent customer satisfaction ratings depend on it! When we see a dealership who claims their recon-to-front-line metric has been whittled all the way down to three days (and some will even say two days), we have a hard time believing that they've put quality first. In our own experience, we're fine with an average total recon turnaround time of seven days, give or take a day depending on the car's needs. For us, that's the right amount of time to make sure a vehicle is in the kind of tip-top shape our customers have come to expect from us. Anything significantly less than that would run the risk of not meeting our high quality standards.
Of course, there are some dealerships who don't do proper or thorough reconditioning at all beyond a round of detailing to clean a car up. You'll never find a car on the Auto City lot that hasn't been thoroughly reconditioned from top to bottom, front to back, inside and out. That's our commitment to quality and our commitment to you, the customer.
Auto City's reconditioning efforts are a big part of what goes into the incredible inventory of used cars we have on hand, with fresh inventory arriving on a weekly and even daily basis, and each one goes through our very thorough inspection and reconditioning process before it goes on display for you to see. We are so confident in the quality of our cars that we even offer you a 3-day, no-questions-asked money-back guarantee! How many dealerships have you ever heard of doing that? It's just one of the many ways we do things differently here at Auto City. If you're ready to discover a whole new way of shopping for used cars in the San Diego area, come visit us in El Cajon today!