How to Buy a Used Car for a Teenager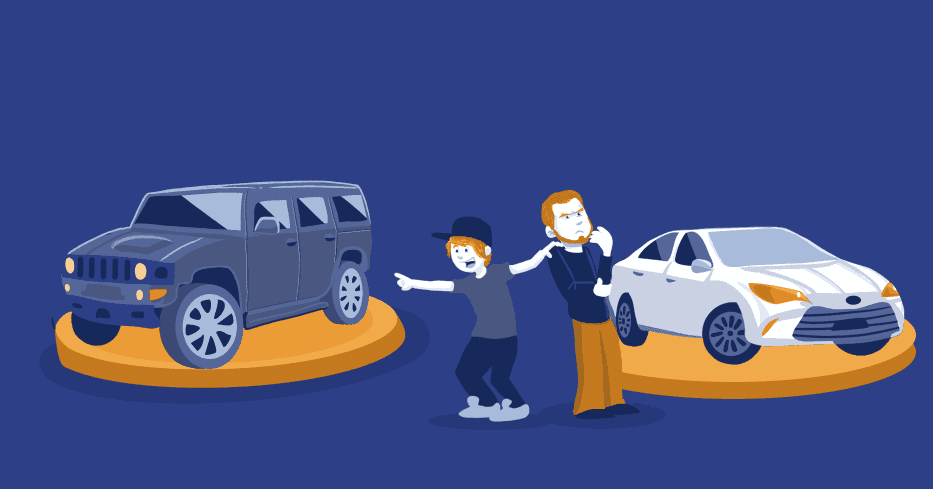 ---
Buying a used car for a teenager in your life can be both rewarding and challenging. If it's their first vehicle, it means an exciting new world of independence and responsibility. You want to present them with the keys to a car that's fun to drive, but on the flipside it needs to be safe, economical and come with a good maintenance track record. There are a number of places to shop for a high-quality used car including online, a dealership or through a private seller. Getting the most bang for your buck is certainly important, and there are ways to ensure that your purchase will be a wise one for both you and the teen driver it's entrusted to. With all this in mind, here are some important factors to consider when buying a used car for a teenager.
---
Will the Car be Reliable?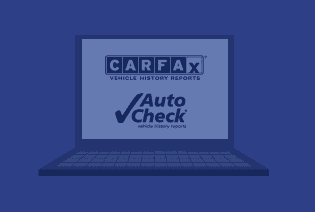 Vehicle history reports (VHRs) basically serve as a kind of "rap sheet" revealing a used car's unique background. Always check a VHR when buying a used car for a teenager. Available through online sites like CARFAX and AutoCheck, a VHR will typically provide you with details on its service checkups, change-of-ownership records, and any accidents it was involved in that required collision repairs and other important information. Now bear in mind that some smaller auto repair shops don't report to Carfax or AutoCheck, so also always ask to see the vehicle's service records from the seller. If the used car was involved in a more serious accident, check the title before buying for any salvage designations. That means that it was "totaled out" by an insurance company after a wreck.
Always conduct a thorough walk around inspection of the vehicle, inside and out. Check under the hood and on the pavement where it's been parked for signs of fluid leaks. Does anything in the engine compartment indicate potential problems? Inspect the car's body and paint job for signs of past body work. Check the tires for uneven tread wear, as that can reveal a misaligned vehicle or suspension issues. Then give the car's interior a complete "once-over" and try out all of the gadgets, buttons and options to ensure they are working properly. Have the intended teenaged driver sit in the vehicle to see if it comfortably fits their body's features. In that regard, take into consideration:
Can they easily reach all of the vehicle controls including the pedals?
Does the seat adjust in all directions so that they have leg and head room, but also a clear field-of-vision outside the car?
Can the steering wheel be moved to accommodate their needs?
Then have them take you on a test drive while listening and "feeling" for any unusual noises, sounds and performance-related concerns. Finally, have the car inspected by a reliable mechanic. If all of these things check out, you are making progress.
---
How Safe is the Vehicle?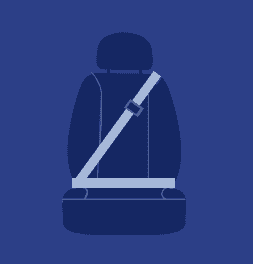 Let's face it, teenagers are not the most careful drivers on the road, and any insurance adjuster would agree. That's why the safety of the teen strongly needs to be considered when buying a used car. If they're involved in an accident you want them to be protected. A good research tool is the annual front-impact report put out by the Insurance Institute of Highway Safety (IIHS). They compile figures on all types of passenger vehicles sold in the U.S. and their information goes back several years to include used cars that you may be considering. Based upon the IIHS crash test data, consider a make and model for your teenager that will hold up during a frontal, rear-end or side impact. In addition, the IIHS provides these vehicle safety tips geared towards younger and less-experienced drivers:
Avoid vehicles with powerful engines as they will encourage faster driving
Stay away from lighter, smaller cars that afford less protection
Electronic stability control (ESC) is a must as it helps vehicles track better on curves and slippery roads
Look for safety features like multiple air bags, Bluetooth capabilities and the vehicle's all-around, unobstructed visibility
Oftentimes just looking over a used vehicle and using common sense go a long way in ensuring that the teenager you care about will be safer when out there going up against other drivers. Also refer to the VHR for evidence the car was involved in a serious front or rear-end accident in the past, as those can compromise its frame's ability to absorb another impact.
---
Other Buying Tips for Teenaged Drivers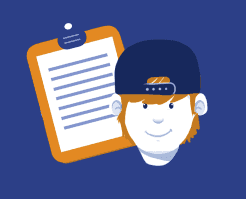 There are other used car characteristics to look for that can help ensure a more worthwhile purchase when buying a used car for a teenager. Those are:
Is it suited for its intended primary use(s)? (Getting to and from school, a job, etc.)
Fuel efficiency (source: www.fueleconomy.gov)
Insurance rates (Check with your agent) For example, it's a fact that sports cars and coupes will equate with higher premiums
Interior compartment space and trunk storage capabilities
Future potential upkeep expenses based on consumer reviews
Another aspect to consider before making a final decision is if you are getting a good deal based on the market value of the vehicle. A couple of reputable online sources for this information are Kelly Blue Book (www.kbb.com) and Edmunds (www.edmunds.com). As you conduct your research remember that every used car is different due to their individual histories. Other online used vehicle buying sites include TrueCar (www.truecar.com) and AutoTrader (www.autotrader.com). Based upon all the parameters highlighted in this article, for a teenager a used midsized sedan like a Hyundai Sonata, Suburu Legacy or Chevy Malibu probably are also solid overall choices. Use the experience to teach the teenager responsible ownership skills. Also consider how the vehicle will be paid for, and if the teen driver will need to apply for financing.
---
Looking for a Used Car for a Teenager? Give Auto City a Try!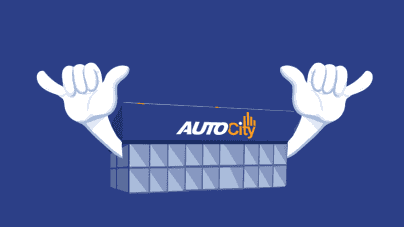 At Auto City in San Diego, we love working with drivers of all ages including teenagers! In an effort to ease your used car buying concerns, we've already done a lot of the preparation mentioned above for you. Bring your teenaged driver into our store, and you'll find a vast inventory of high-quality used vehicles that are affordable, safe, reliable and fun to drive! In fact, all of our cars have undergone a multi-point inspection by experienced technicians because we don't sell lemons. We also provide vehicle history reports up front for everything in our inventory to eliminate guesswork. Auto City doesn't believe in high-pressure sales tactics, and each used vehicle comes with an ironclad warranty and 3-day, no questions asked money-back guarantee.