How Many Miles Are Too Many when Shopping for Used Cars?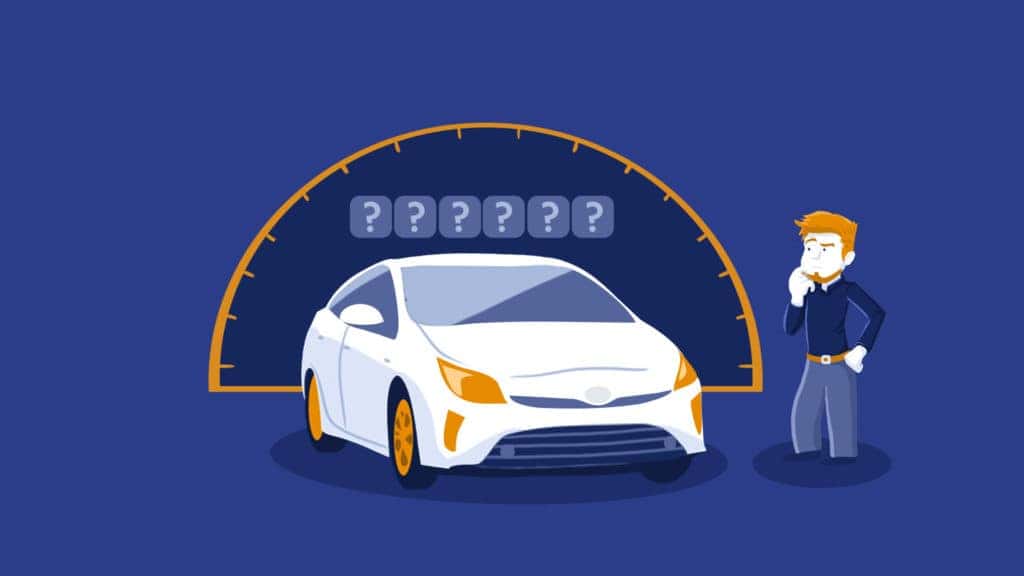 Whether you're in the market for your first car or you've owned many cars, chances are good you've considered the merits of buying a used car, second-hand car, or "pre-loved" car. After all, used cars are less expensive, depreciate less, and are usually cheaper to maintain and repair.
On the other hand, used cars are, well, "used," which means some of their life has been used before you've ever gotten a chance to test drive it. Since you haven't owned it from day one, it can be difficult to judge what it's been through, whether its been maintained regularly, or what kind of parts and supplies have gone into any maintenance and repairs. Often, the only real clues we can get regarding the condition of a second-hand car are based on mileage, appearance, and drivability.
---
General Mileage Guidelines When Shopping Used Cars
Given two cars, same year, make, and model, it might seem obvious that the one with 50,000 miles is valued higher than the one with 200,000 miles. Is mileage alone enough to make a good second-hand car decision? Unfortunately, it's all too easy to simply assume fewer miles make for a better deal, but it's not quite so simple. High-mileage cars and low-mileage cars are not necessarily polar opposites.
In general, it's a good idea to assume the typical driver puts on about 12,000 miles per year, which can be a good guideline for determining the value of a prospective used car. The average ten-year-old car should have around 120,000 miles on the odometer, anything significantly more or less could indicate trouble brewing. Here are a few examples of how mileage alone can be misleading when considering the value of a used car:
For example, a two-year-old single-owner commuter might have 50,000 miles on it, most of it highway miles. These cars, as well as those of real estate agents and travelling sales representatives, are usually well-maintained and kept in good repair. No one should pass up a used car like this, especially if there are good records of regular maintenance.
Rental cars, though, can usually be had for less money, but with plenty of mileage. For better, rental cars are typically well-maintained and are generally newer model years. Buying a prior rental car that has been properly reconditioned may yield the best value one can find on a used car market. By the way, if you are on the market for a used car, learn more about prior rental cars as used cars.
On the other hand, a ten-year-old sedan, after four owners and 90,000 miles, might be ready for scrap. Some people just don't care about their cars, satisfied they got their use out of it but wondering why it costs so much to repair it when things break. You'd be hard-pressed to find maintenance records for a car like this, a clear sign you should steer clear.
Further, still, there's the single-owner ten-year-old "granny" car, the same year, make, and model as the others, but with just 30,000 miles on the odometer, just 3,000 miles per year. Cars like these are usually garaged, meticulously cleaned and maintained, and probably look like they just rolled out of a showroom. Because of the age, things like dry-rot, dried-out oil seals, and weakened battery become a real threat to the longevity of this car, but those can be easily addressed and repaired.
Keeping all this in mind, it can still be difficult to judge between similar vehicles with differing odometer readings. How many miles are too many? Really, it depends on a lot of factors but, if in doubt, shoot for the 12,000-mile/year average. Even so, don't be afraid of cars that are outside of this range, provided the used car in question has been well maintained and there are records to show that.
---
Used Car Condition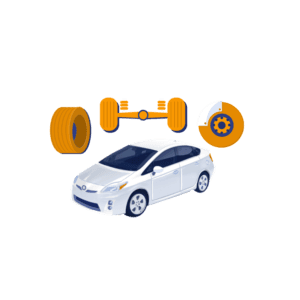 Of course, mileage isn't the only thing that matters, and a second-hand car's condition can tell you a lot about how well it's been taken care of and how long it should last. Getting an independent inspection of a used car before buying is a good idea. The next time you're perusing a used car dealership, local or online cars for sale, or even if you see a used car along the side of the road, with a "For Sale" sign in the window, you really should take the time to really consider how it looks and runs. Not everyone is mechanically savvy, so enlist the help of a friend or have the used car inspected by an unbiased third party.
Normally, a used car technician or used car inspector has a checklist of things to check and how to check them. A good second-hand car inspection would include a general overview of the vehicle, body fit and finish, lights, mirrors, and glass, and condition of tires, brakes, and engine, for example. A scan of the vehicle's control system will let the technician know if the vehicle is detecting any problems in its self-testing programs, and a test drive is usually enough to give him a good idea of the vehicle's overall condition.
Because the technician is experienced, often specializing in a specific brand or family of brands, he can tell when something isn't quite right, but what if you aren't technically savvy or experienced with automobiles? In that case, you're typically left to your own devices regarding vehicle appearance, warning lights on the instrument panel, and interpreting a test drive. Of course, one thing you'll note is mileage, and then the question of how much mileage really impacts the value, reliability, and longevity of a used car.
---
Used Car Mileage Shopping Tips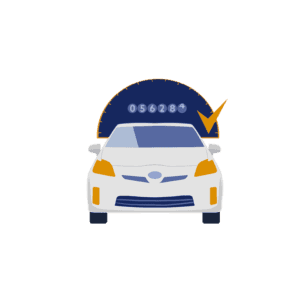 Remember, the average car in the United States is around 12 years old, which should put the average mileage around 144,000. When shopping for second-hand cars, don't think so much about how much mileage it has on it right now, but how much mileage you'll get out of it.
If the car you're looking at has 50,000 miles on it, that basically means you can drive it for another 90,000 miles before you even get to the average. If the car has 100,000 miles on it, that's still nearly four years of driving to get to the average. In some cases, you can be fine buying a used car with 150,000 or even 200,000 miles on it, because maintenance helps them last far beyond what many people have come to expect.
When considering mileage on a used car, don't take it at face value. Check into the history of the vehicle, who's owned it, where it's been driven, how it's been driven, and how well it's been maintained over the years. We've seen upwards of 500,000 miles on cars from as far back as the 1970s. If you're prepared to start with a good used car, even with many miles, a good maintenance plan and prompt repairs should see you long into the future.
Next: Learn how to make your car last longer by following a couple of easy tips.