Why is a Good Used Truck so Hard to Buy?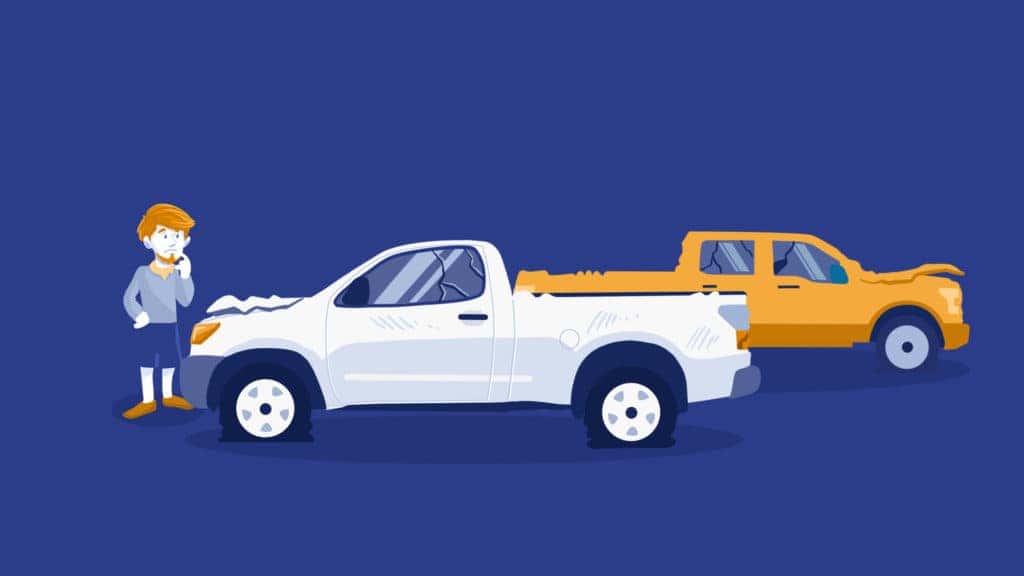 If you've ever decided to look around to purchase a good used truck, you were probably disappointed by how hard they are to find. Why is a good used truck so hard to buy? And if you want to make a go of it, what should you look for when buying a used truck?
Limited Supply of Used Trucks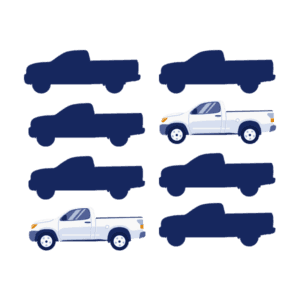 It's true that buying a used pickup truck is a whole lot harder than finding and buying a used car. A regular pickup truck falls in the same fuel economy category as SUVs, vans, and minivans. They typically have payload capacity of 1,500-3,000 pounds and towing capacity of around 12,000 pounds. Examples of light trucks include Chevrolet Silverado 1500, Ford F-150, RAM 1500, Nissan Titan, and Toyota Tundra.
When you look at how many new vehicles were sold in 2019, the actual number of regular pickup trucks sold in 2019 was around 2.6 million out of the 17 million new vehicles sold that year. That's a pretty limited supply relative to other vehicles to eventually end up in the used car market.
More Wear and Tear on Used Trucks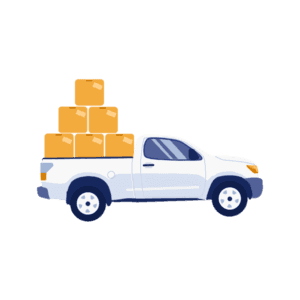 Given the not-so-great gas mileage you get in most pickup trucks, people tend to buy them because of what they can do—hauling and towing things when needed. This hauling and towing (or, in the case of snowplows, pushing) does take a toll on a truck in terms of wear and tear on the engine, transmission, and frame of the truck. If people are using it for work, that wear and tear can be excessive.
This is especially true for regular pickup trucks (as opposed to heavy-duty trucks) because people tend to abuse their capacity to haul and tow. They load them up with more weight than they should carry or tow items heavier than they should try to tow. You'd want to know ahead of time of the used pickup truck you're looking at was used for hard work like plowing and towing.
Used Trucks from Rental Fleets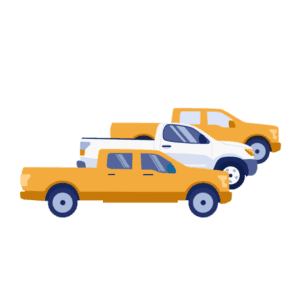 A lot of used pickup trucks enter the market from rental fleets. This may or may not matter except for the caveat of how the truck was used. What would anyone want to rent a pickup truck except for hauling and towing, right? And if that made up most of how it was used every time it was rented, you're once again going to want to be aware of excessive wear and tear on the engine, transmission, and frame. In many cases, fleets unload pickup trucks into the used market when they start having issues, and you don't want to inherit those issues!
What to Look for When Buying a Used Truck
If you'd like to purchase a good used pickup truck, you've got a slightly tougher road ahead than other car shoppers because of the more limited supply and also the potential quality issues depending on how the truck was used. Keep the following in mind:
Towing and Hauling: As we noted earlier, a truck that has done a lot of towing and hauling might not be in the best shape even though cosmetically speaking it looks fantastic. You can always ask whoever is selling the truck, but there are two issues with this. If it's the owner of the vehicle, are they telling you the truth? And if it's a dealership, do they even know? And do you trust their answer? There may not be an easy answer to this question. One thing you can do is take a look yourself at a few tell-tale clues. If the truck has done a lot of towing, you might notice a well-worn tow hitch, maybe a license plate that shows signs of having been severely bent, or maybe there is cable for wiring a trailer's brake lights into the truck's system.
Off-Road Use: Some trucks get used a lot in off-road settings. On farms and ranches, pickup trucks regularly off-road into fields and other landscapes. A lot of off-roading can result in excessive wear and tear on the truck's suspension, chassis, and other bottom-side components. This is when it can be useful to go ahead and take a peek to the underside of a used truck. If you see a lot of dents and scratches, or things that look like they've been bent, you might want to get a second opinion on the truck's true condition.
Commercial Use: As we mentioned earlier, quite a few used pickup trucks enter the used market after they've been part of a rental fleet or have been purchased and used by any number of businesses that need trucks to haul and tow things around. Once again, the point is that depending on how heavily or intensely the truck was used for this kind of hard work, you want to pay even closer attention to the truck's condition. Some businesses are significantly less careful with vehicle service and maintenance than private owners, so you'd want as much documentation as possible from maintenance and repair records for the truck.
Your Secret Weapon When Shopping for a Used Truck: A Trusted Mechanic!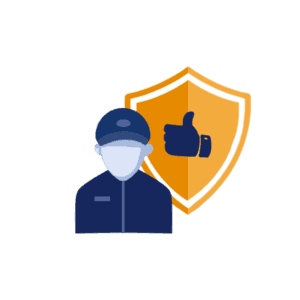 We've explained all the many ways a used truck may have been put through some really intense use that could easily result in more wear and tear on the engine, transmission, frame, and other components that aren't always easy for you to see. Although we always strongly recommend taking any used vehicle you're considering purchasing to a trusted mechanic for a thorough inspection, this is even more important to do when it comes to used trucks. A qualified, competent mechanic will be able to read all the signs of how the pickup truck was used and can tell you what sorts of issues it has or is likely to have in the near future. Consider how much money you'll be dishing out for a good used truck, it's worth another hundred or two to find out for sure you're getting a quality vehicle.
Auto City has Used Trucks for Sale!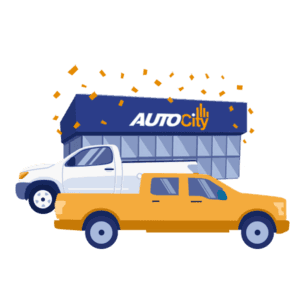 We always have a number of great used pickup trucks available for sale at Auto City, and a big part of our commitment to you is that we only sell high-quality vehicles, so you're not going to end up with a truck that's got issues because of how it was used. Our competitive prices are up-front and firm, which means you never have to worry about haggling over price, we rock at car loans if you need financing, and we even offer a three-day, no-questions-asked, money-back guarantee in case you have second thoughts. All these ways we do things differently add up to what we call the Auto City advantage—car (or truck) shopping you will love. Check out our used truck inventory now, learn more about financing, or give us a call at (619) 588-4349 with any questions you may have. We're here to help!