Adding New-Car Tech to Your Ride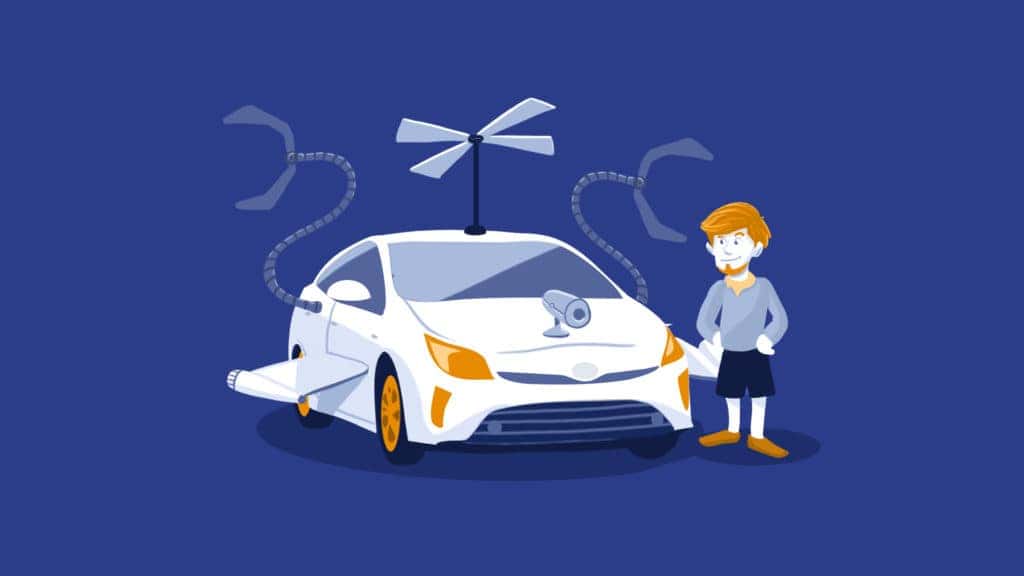 When you make the smarter financial decision to buy a quality used car instead of spending more money on a brand-new car, your new ride might not have every single piece of technology you would like to have. The good news is that adding new-car tech to your ride is surprisingly affordable. This article will outline some of your many options to bring your ride up-to-date with add-on tech available today.
Better Safety by Adding New-Car Tech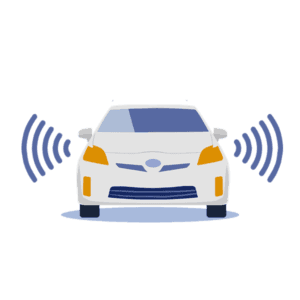 Even though we're still a long way from totally driverless cars, there are some great driver assistance technologies that will make your ride a whole lot safer. Consider adding new-car tech options to your ride such as the following if you don't already have them:
Heads-Up Displays

. HUD devices can be found in some of the newest models by Land Rover, Audi, Hyundai, Mercedes-Benz, Mazda, BMW and General Motors. What they do is show navigation projected onto the windshield as a transparent image. Useful information shown in the display can go beyond arrows indicating upcoming turns to include mileage, speed, engine warnings and more. As an after-market device, you're looking at installing a transparent screen on your dash in front of the windshield. There are a wide variety of aftermarket HUD options that range in price (and functionality and compatibility) from as little as $30 and less up to $300 or more for the fanciest versions.

Parking Sensors

. Reducing the stress and anxiety of guiding your car into tight parking spots, not to mention the dings and scratches to your ride that can happen, is easy when you install parking sensors. Some of the most affordable options are easy enough to install on your own. They use sound waves to detect when you're going to hit something and alert you with beeping sounds when you're getting close. When adding new-car tech to your ride, always check to be sure that whatever you're buying is compatible with your vehicle.

Rearview Camera

. These days, all new cars are required to have rearview cameras. Yes, they're that helpful in avoiding backing into or over whatever may lie behind you. You can add a great rearview camera to your car for well under $150. As the prices on these keep coming down, some of the latest models are wireless, which means you can easily install them yourself. You can even get some with additional features such as cross-traffic alerts and night vision.

Blind-Spot Warnings

. If you do a lot of highway driving, an aftermarket blind-spot warning system can save you those heart-pounding near-miss experiences and potential accidents. These have only recently been available as an aftermarket option, which means they're expensive relative to other items mentioned in this article (like around $400), but hopefully the price will come down over time. This is a radar sensor installed below your rear license plate, with an alert indicator inside your car to let you know when there's a vehicle in your blind spot. They can also alert you when you're backing out of a parking spot and can't see vehicles driving by.

Dash Cameras

. Besides just recording your lovely scenic drives, dash cams can also be useful if you need to prove you were not at fault in an accident or didn't make that illegal U-turn.

Jump-Starters

. Jump-starting your car when your batter is dead or running low no longer has to involve those crazy cables and another car. You can get a powerful, small lithium-polymer battery that can jump-start your car – and also charge your devices and even serve as a flashlight – for about $100. Most will actually fit in your glove box!

Tire Pressure Monitors

. You can add Bluetooth-enabled valve caps to your tires that continually monitor tire pressure and let you know if you have a slow leak or if pressure is dropping, which can reduce your fuel efficiency. The data is relayed wirelessly to an app on your smartphone.

Smart Car Safety

. Smart car devices that typically plug into your vehicle's diagnostics port under the steering wheel can add a whole new layer of safety and crisis response. With a monthly subscription fee you get roadside assistance for breakdowns, and automatic emergency response when the device detects you've been in an accident and relays your GPS location to the nearest 911 dispatch center.
Stay Safely Connected by Adding New-Car Tech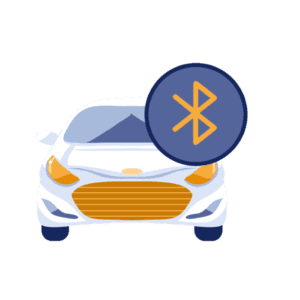 With the ubiquity of mobile phones (smart or otherwise) has come the unfortunate increase of distracted driving and its potentially deadly consequences. Upgrading your ride with Bluetooth capabilities is a great way to stay safely connected. Swapping out your current car stereo with one that is Bluetooth-equipped can happen for less than $150. Or you can get Bluetooth functionality with a small device that simply clips to your visor for less than $100. The technology wirelessly syncs your phone to your sound system. This allows you to make hands-free calls and even tap into your phone's music app to listen to your favorite tunes, all without ever handling the phone.
Increased Comfort by Adding New-Car Tech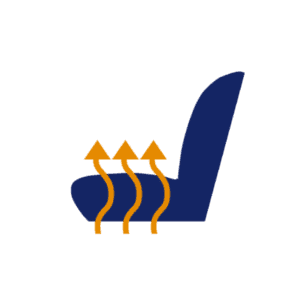 There are many options for adding a heated seat option to your car, which is great for folks who live in places with serious winters. If you're in a warmer climate like southern California, you might be more interested in cushions that include options for both cooling and massage. There are a surprising number of options that get solid customer review and will still run you significantly less than $100. If you do a lot of driving, these are definitely worth checking out.
Get a Better Used Car at Auto City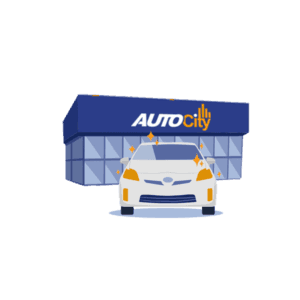 Adding new-car tech to is a great way to update your current ride with some of the latest features it might not have. But if it's time to upgrade your vehicle with a newer one, you can save a ton of money if you shop our superior selection of used vehicles at Auto City. We focus on newer used vehicles in great shape with low mileage, which means you'll be more likely to get some the tech features mentioned in this article without having to add them on as aftermarket devices. At Auto City, we do things differently by presenting great cars with firm up-front pricing to avoid haggling, and even give you a 3-day no-questions-asked money-back guarantee. We also rock at car loans and will help you find the financing you need, whether your credit is great, seriously challenged, or even includes a recently discharged or open bankruptcy. If you're ready and willing to find out just how enjoyable a used car shopping experience can be in the greater San Diego area, come discover the Auto City advantage!