Top 4 Reasons Not to Buy Used Cars Online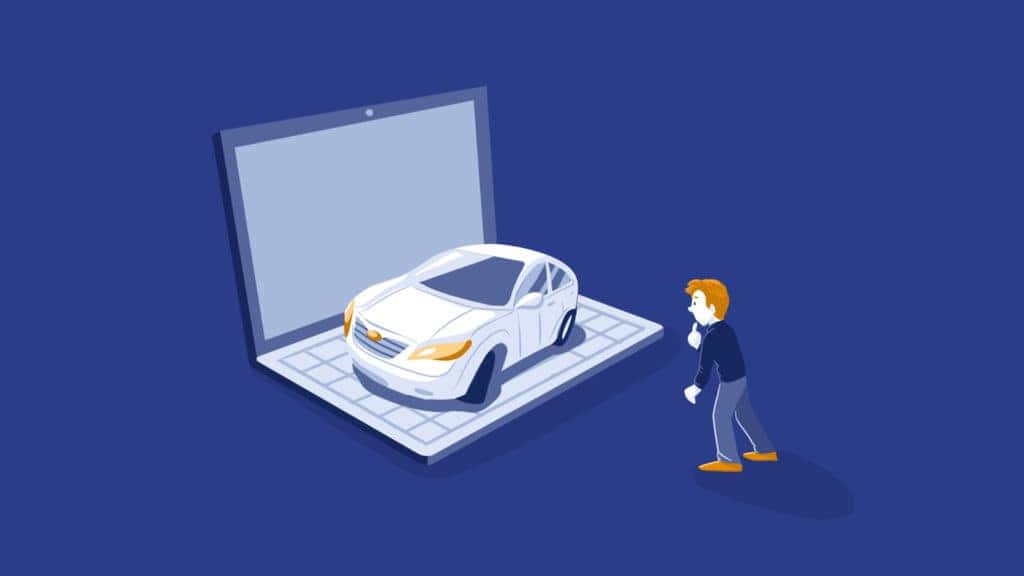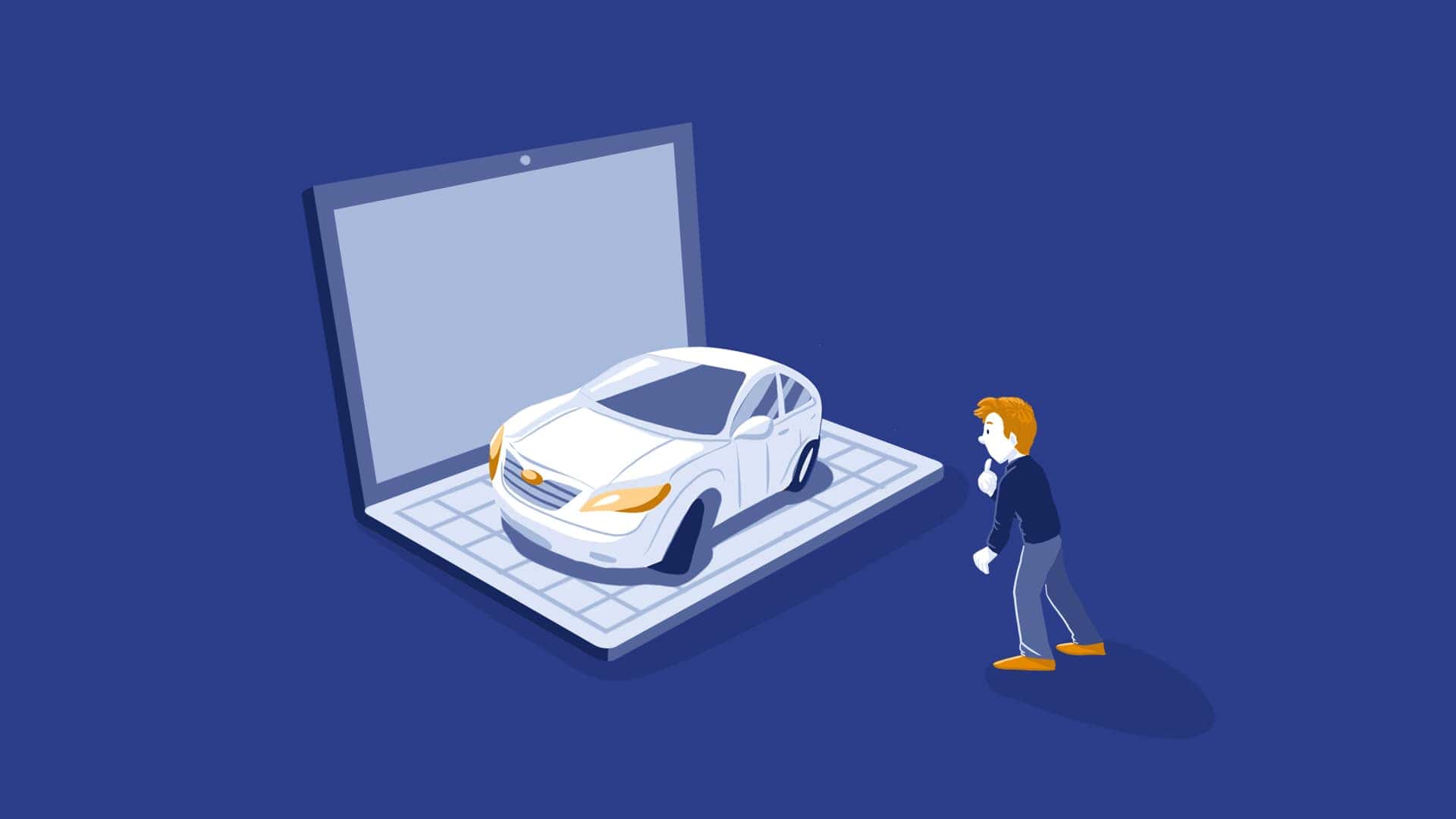 When you step back and look at how the Internet and mobile technologies have totally transformed life in the 21st century, it's pretty amazing. Besides the ability to quickly find information and connect with people all over the world, people today don't think twice about buying nearly anything online. Never before has it been so easy to find product information for comparison shopping and have your purchases delivered to your home in ever-shorter amounts of time. But there are still some things better purchased in-person, and we think used cars are among them. In fact, this article will give you 4 big reasons NOT to buy used cars online.
Reason #1: New Cars are Different from Used Cars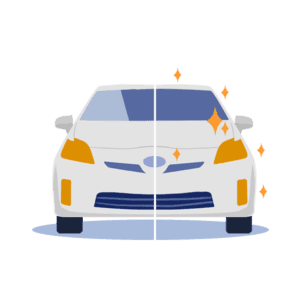 One of the most important things to keep in mind if you're considering buying a car online is how new cars and used cars are different. Sounds like a no-brainer, right? Of course they're different, but people tend to forget why the difference is important and how this relates to online car shopping. New cars are all the same within a particular make, model and trim style (except for color and options). They roll off the factory line the same.
Every used car, however, is totally different in all kinds of ways, even within the same year, make, model and trim style. This makes perfect sense when you think about it. After all, everyone drives their car differently and takes care of it (or doesn't take care of it) differently. Take three 2016 cars of the same make/model and they could be hugely different. One might have been kept meticulously clean and followed all the regular maintenance guidelines while the second might have been handled roughly or not kept clean or maintained, and the third might have been in an accident or a flood with the damage hidden to fool unsuspecting buyers.
You can see what we mean when we say new cars and used cars are fundamentally different, right? A used car has a whole history of previous ownership that has a huge impact on its quality, which is not true for brand-new car. If you are familiar with a particular make and model of car you like and are ready to upgrade, by all means, go ahead and order it up online and have it delivered to your local dealership for that brand. You can do this because you know what you're getting. The same is not true for a used car, which is why we don't recommend ever buying a used car online. You run a huge risk of the car not meeting your expectations.
Reason #2: Shopping and Buying Used Cars Online Are Two Different Things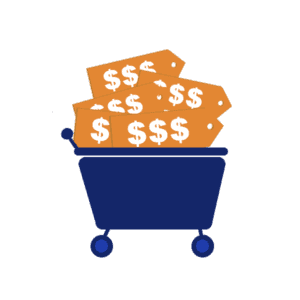 We also want you to know that just because we recommend resisting the temptation to buy used cars online doesn't mean you can't shop for a used car online. What we mean by shopping in this sense, however, does not including buying. Before life became mostly online, people used to do something called "window shopping," which just meant looking at different products arranged in storefront window displays. If you saw something you liked, you might go in and take a closer look. That's the kind of online shopping that is appropriate to do online.
You can search the websites of all the dealers in your area to see if they have the kinds of used cars that interest you. You can visit sites like Kelley Blue Book and Edmunds to find out what kinds of prices people are paying in your area for various used cars. You can research what Consumer Reports says are the most reliable used cars to buy. You can do a lot of window shopping online, but when you come across one or more used cars that interest you, then you have to go see those cars in-person and test-drive them to make sure it's what you really want and is in good enough condition to justify the asking price.
Reason #3: Face-to-Face, Eye-to-Eye with the Seller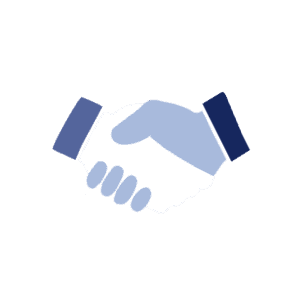 Besides not being able to inspect the car yourself to assess its true condition, another big downside when you buy used cars online is not meeting in person with the seller. A face-to-face meeting with the seller is a key part of the car buying process, whether it's a dealership or for-sale-by-owner situation. Why? There's a lot you can pick up on when you meet in person.
In a dealership situation, interacting with one or more of the salespeople can quickly tell you whether or not the dealership is reputable. If the salesperson tries to rush the process, use high-pressure sales tactics, or convince you to look at cars you know are way above your budget, you can always just walk away.
In a private sale situation, the same is true. You have the opportunity to to pick up on all kind of visual cues and body language that help you decide whether the seller is being honest about the car's condition, not to mention being able to look the car over in person and take it for a test drive. You simply don't get the opportunity for any of that to happen if you buy used cars online. If you want to greatly increase the chances of buying a quality used car that meets your expectations, dealing face-to-face and eye-to-eye with the seller is the way to go.
Reason #4: Red Flags When You Buy Used Cars Online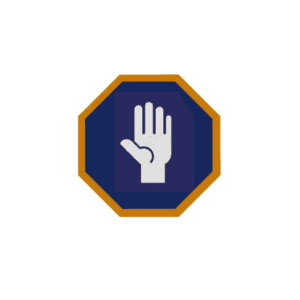 You have to be smart when you're looking at used cars online because there's a lot about the car you simply won't know unless you go see it in person. Keep the following in mind to convince yourself not to buy used cars online:
If a used car listing online doesn't include lots of great pictures, consider it a big red flag. You should be able to look at least a dozen photos of all parts and angles of the actual car being sold, inside and out. An online seller who doesn't puts a sub-par effort into this is probably trying to hide something, so beware!
When you buy used cars online, you can expect delivery to take much longer than you'd be willing to wait for any other purchase you make online – there is no two-day "Prime" shipping of cars! Purchase your car locally or regionally and you'll drive away in it when you close the deal. And get a load of this: Some cars purchased online do come with a very limited guarantee – but it might expire before the car is even delivered! Not to even mention that shipping a car is always expensive, so that has to be added on top of the purchase price.
Unless you see and inspect and drive the car yourself (or take it to a trusted mechanic), you really have no way of knowing the car's true condition. This is just not smart because you could wind up with a true lemon or an unsafe car – and there will be very little if anything you can do about it.
Any online used car seller, whether a dealer or an individual, who isn't willing to provide you a free copy of a vehicle history report should not be trusted!
State regulations for motor vehicles vary from state to state. If you purchase a car online in one state and have it delivered to your state, it might to comply with things like emission standards. Paperwork can also be tricky when you buy used cars online. Each state has its own paperwork requirements, and some don't accept electronic signatures.
All those things listed above are some of the many ways that you're more vulnerable to things going wrong when you buy used cars online. Is it really worth the risk?
Buy Your Next Used Car from a Dealer You Can Trust!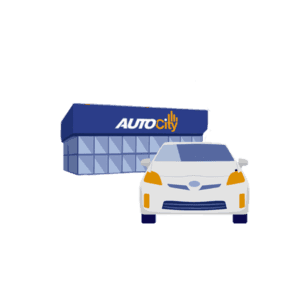 You can avoid all the potential pitfalls and dangers of online buying if you opt instead for a reputable used car dealership that will treat you right. We created Auto City more than a decade ago because we saw a need that we could meet for the many car shoppers in San Diego area who wanted a different, better experience of buying a used car. We looked at every part of the process people found frustrating and came up with a better way to do each one.
At Auto City you never have to haggle over price. Most people hate doing that, so we adopted a fair, up-front firm pricing model to save everyone's time. We do real market research to determine what we think will be highly competitive pricing on each of our vehicles. And our selection of vehicles is top-notch. You never have to worry about buying a lemon from us. We focus on more recent models with low mileage that are already in great condition, and then we still thoroughly inspect and recondition each one to make sure it meets our high quality standard. Check out our current inventory to see for yourself!
But we don't stop there. We also offer the best financing options around, whether your credit is perfect or serious challenged – even including open or recently discharged bankruptcies. In short, we rock at car loans thanks to our large network of reputable lenders who all compete to make you the winner of a great loan. Even better, we offer a 3-day no-questions-asked money-back guarantee on every sale. If you have second thoughts, you can return the car for a full refund if it's within three days of when you bought it.
Thousands of people in the greater San Diego have discovered the Auto City Advantage. You can read the real reviews from our customers on Google, Yelp, and DealerRater – where we've been named California's used car dealer of the year three years in a row and have also received their consumer satisfaction award for three years running! If a whole new, better way of buying used cars sounds good to you, visit Auto City!