Will the Pandemic Impact How We Buy Cars Long-Term?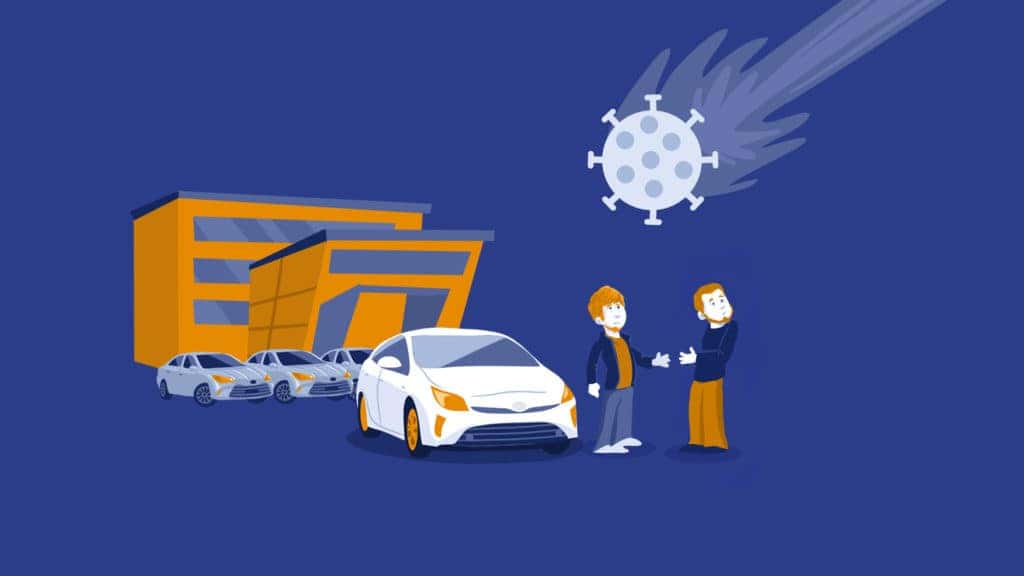 When the COVID-19 global pandemic hit the US, it hit hard. Most people alive today haven't experienced such a sudden upheaval seemingly overnight. Most of the economy came to a screeching halt. Schools shut down entirely and went fully remote. Businesses scrambled to figure out how they could keep operating. Many people lost their jobs while others continued to work remotely from home. But people still need to buy used cars. The pandemic impacts on used car buying have been profound, and many are wondering if there will a long-term, permanent shift in how people buy used cars. This article will explore how this might play out in the coming months and years.
Pandemic Impacts on Consumer Behavior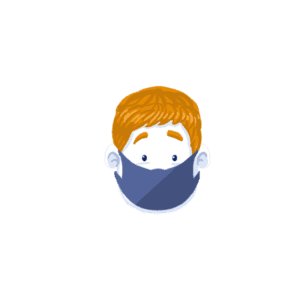 The way the pandemic has impacted how people buy all sorts of things has been incredible, and it has included how people buy cars as well. Between many brick-and-mortar stores being completely closed for an extended period and people's fear of being exposed to the novel coronavirus, a lot of shopping necessarily shifted immediately to online ordering. Millions of people who previously resisted online shopping suddenly embraced it, whether out of necessity or fear, choosing BOPIS (buy-online-pickup-in-store) or home delivery options in order to avoid crowded supermarkets or get around other store closures. And yes, more people have tried buying cars online in recent months than ever before, for better or worse.
The big question is how much of this spike in ecommerce adoption will last after the pandemic is over. No doubt many people will be relieved to go back to normal in-person shopping at physical stores. But there will also be many people who, having finally realized the convenience and safety of online shopping, will continue to do so even after the pandemic finally recedes. In other words, ecommerce got a huge pandemic boost, and some portion of that rise will be a permanent change—we just don't know yet to what extent these pandemic impacts on how people buy things will become long-term consumer habits. But we'll take a deeper dive below into how this has played out so far in the used car market.
Impacts on the Market for Used Cars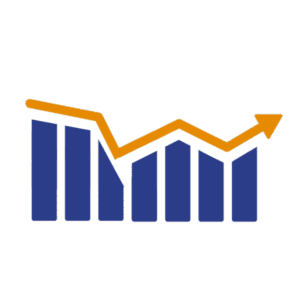 Used car buying was severely impacted by the near-total economic shutdown in response to the exponential increase of COVID-19 cases in the US at the beginning of the pandemic. In many places, while service departments of car dealerships were considered essential and allowed to stay open, the sales departments were considered non-essential and had to shut down. In the San Diego area, there was a whole month where auto sales were deemed non-essential businesses by the federal government, but this was then changed so the sales departments of dealerships were also considered essential and could reopen, as long as they observed strict health and safety protocols to limit exposure to and the spread of the novel coronavirus.
But the story of how the pandemic has impacted the used car market hasn't unfolded in the ways many predicted it would. So when it comes to trying to figure out potential long-term pandemic impacts on how people buy used cars, we have to consider the following:
Demand for used cars: Many economists and industry experts expected demand would plummet and used car values would fall sharply with it. There was decline in used car demand at the beginning the economic shutdown, but it was very short-lived and soon came back strong.
Supply of used cars: With the expected decline in demand for used cars, many assumed there would be a glut of over-supply in the market. But this too did not materialize. In fact, there has been a severe shortage of used cars relative to the demand. This has been driven by the wholesale auto actions continuing to operate at reduced capacity and mostly online, which doesn't work well for many dealerships. At the same time, many car rental companies chose not to renew their fleets given all the economic uncertainty, which is another pinch in the supply of cars. And what about all those cars entering the market from Hertz going out of business? They haven't entered the market yet and won't for some time as that kind of liquidation takes a long time to work its way through the courts.
This just goes to show that how a crisis impacts any given product market can be very unexpected for all kinds of reasons. So here we are in the midst of an ongoing global pandemic and what we have is strong demand for used cars but a shortage in supply, both of which drive used car values up! It's almost the exact opposite of what many experts first predicted. For a deeper analysis of pandemic impacts on the market for used cars, check out our previous article, Has the Pandemic Caused Used Car Values to Plummet?
Pandemic Impacts on Used Car Buying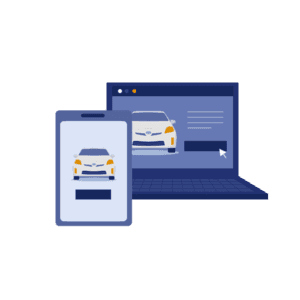 Like many product markets, there was an immediate shift to more online used car buying because of many dealerships having their sales department shut down at the beginning of the pandemic. Online used car buying was already on the rise even before the pandemic, but many car shoppers still resist going all-in on ecommerce for used cars. This is understandable as most people still want to see cars in person to make their own assessment of the car's condition, not to mention test driving it before buying.
We've previously published articles about some of the downsides to online used car buying, including The Risks of Remote Car Buying and 4 Things That Can Go Wrong with Online Used Car Shopping. These downsides are all still relevant, and many people have experienced them during the pandemic as they experimented with completely online transactions for buying used cars. The car delivered isn't nearly as good as it looked online or was described. Returns can be a nightmare even though the company said it would be easy. Customer service is horrible. Financing terms turn out to be terrible. Delivery delays are rampant and cause consumers major headaches when they've already sold their previous car. It would be nice to think that the online used car companies will do better over time, but so far it seems little progress has been made from what we've seen and heard from consumers.
There are, however, a number of innovative developments at reputable used car dealerships that have come about because of the pandemic, and these positive changes could indeed become permanent changes in how people buy used cars:
Test Drive Deliveries: Because people still want to test-drive vehicles but also want to minimize the risk of exposure to the novel coronavirus, some dealerships are now offering to deliver a vehicle to a person's home or office so they can test-drive it without all the hassles and risks of going to the dealership to do that. This is a development that is likely to become a permanent offering at many dealerships that will last beyond the pandemic because of how convenient it is compared to how it was previously done.
No-Haggle Pricing: Many used car dealerships find themselves having to get by with fewer employees overall, including in the sales department, because of all the economic upheaval. Going with firm, up-front pricing makes everything easier on both buyers and sellers, and there will likely be a shift in more used car salespeople being non-commissioned. This makes more sense at dealerships shifting to no-haggle pricing because it removes the incentive for salespeople to try and negotiate a higher price on each vehicle being sold. Smart dealerships will make this a permanent change as well.
Digital Retailing: Most consumers dislike the time-consuming in-person part of buying a used car where all the final details of the deal are nailed down, including financing. How all of this works is only as good as the network of lenders the dealership works with, but many are discovering that much of this can be conveniently accomplished online instead of in-person.
SUVs on the Rise? Finally, it's worth noting that as long as gasoline prices remain at record lows compared to recent years before the pandemic, SUVs are likely to surge in popularity, at least in the short-term. This could also mean a slow-down in demand for hybrids and electric vehicles.
Auto City: All the Innovations You Need for Happy Used Car Shopping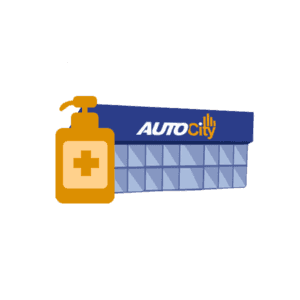 At Auto City, we've had to adapt just like everyone else during the COVID-19 pandemic but we were already doing several of the innovative features listed above and are doing even more now to give used car shoppers the best experience possible when buying used cars. We adopted our Perfect Pricing model years ago because we knew how much many consumers hate negotiating and high-pressure sales tactics. Each of our cars has a firm, up-front competitive price. This haggle-free approach continues to be hugely popular because it's simply better for everyone.
When it comes to financing, Auto City spent years developing an incredible network of lenders to serve every customer credit situation, including challenged credit and bankruptcy customers. Our Financing for All approach means we can find the car loan that fits your situation. And now we can also offer the convenience and safety of online options for finalizing all the details of your deal on a great used car.
Finally, we want you to know the health and safety of our customers and employees continues to be a top priority. You can read about how we're handling the pandemic on our COVID response page. You can come shop in-person or handle everything online according to your own personal preferences and concerns. You will experience the Auto City Advantage either way, including a superior selection of quality used cars and our 3-day no-questions-asked money-back guarantee!